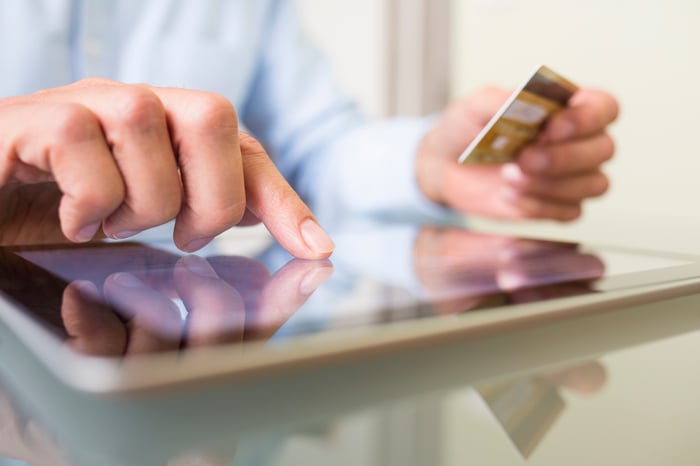 In order to determine a business's value we assess business health factors, which may include:
Financial performance
Quality of product or service delivery
Point of difference and competitive position
Staff culture and performance
Physical location and geographic coverage
Diversity, size and quality of clients
External pressures on business, including industry trends and dynamics
Future projections and prospects.
In the past five years, a critical new health factor has been added to that list: 'Online presence and quality of online interaction'.
The following infographic illustrates some of the factors we take into account when assessing a business' online position.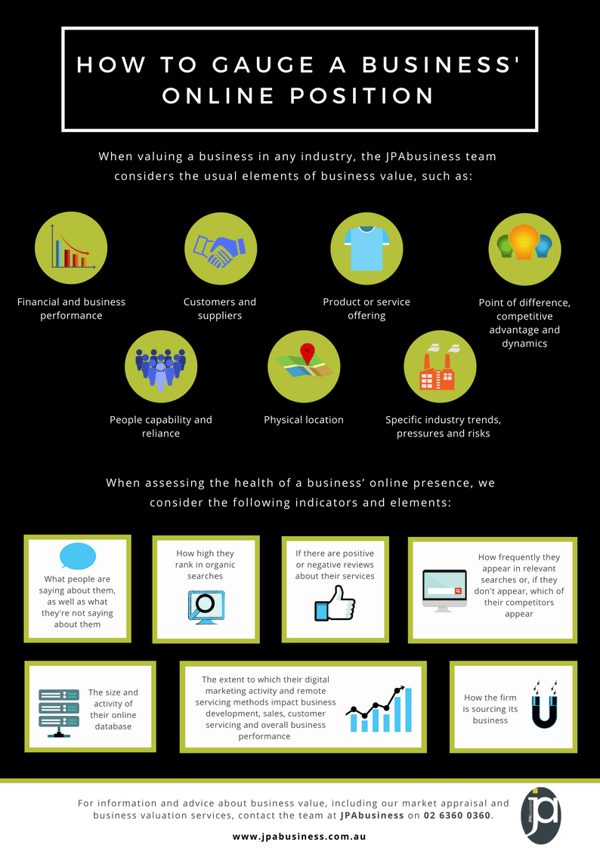 Client case study
We recently valued an office and business services firm with an exclusivity distribution agreement for well-known international branded products in the Australian market. The business had a turnover of ~$20m per annum.
On this particular valuation, versus benchmarked peers' firms, the relevant impact on the ascribed market multiple was 0.5x (i.e. instead of the business being valued at a market multiple of 3.75x business maintainable earnings, the market multiple was 3.25x) due to an under-developed online presence.
Clearly this was a significant detractor to value, although importantly this will be specific to industries and businesses depending on their market competition and other factors.
If you would like advice or support to assess the impact of your online activity on your business value, contact the business advisory team at JPAbusiness on 02 6360 0360 for a confidential, initial discussion.

James Price has over 30 years' experience in providing strategic, commercial and financial advice to Australian and international business clients. James' blogs provide business advice for aspiring and current small to mid-sized business owners, operators and managers.