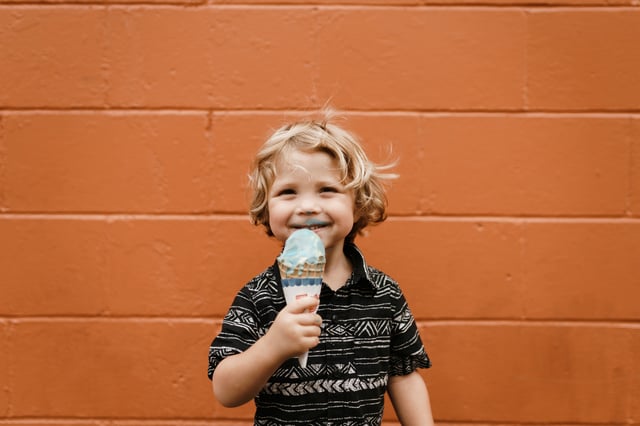 When running a business, we all know it's important to have happy customers, but it's equally important to ensure we have 'valuable' customers.
Our new cheat sheet provides 4 steps to identifying and building a valuable customer base.
Step one is to determine the quality of your current customer base.
If you find quality is lacking in some areas – for example client diversity or payment times – follow the next steps to help you create a deliberate strategy for attracting valuable customers.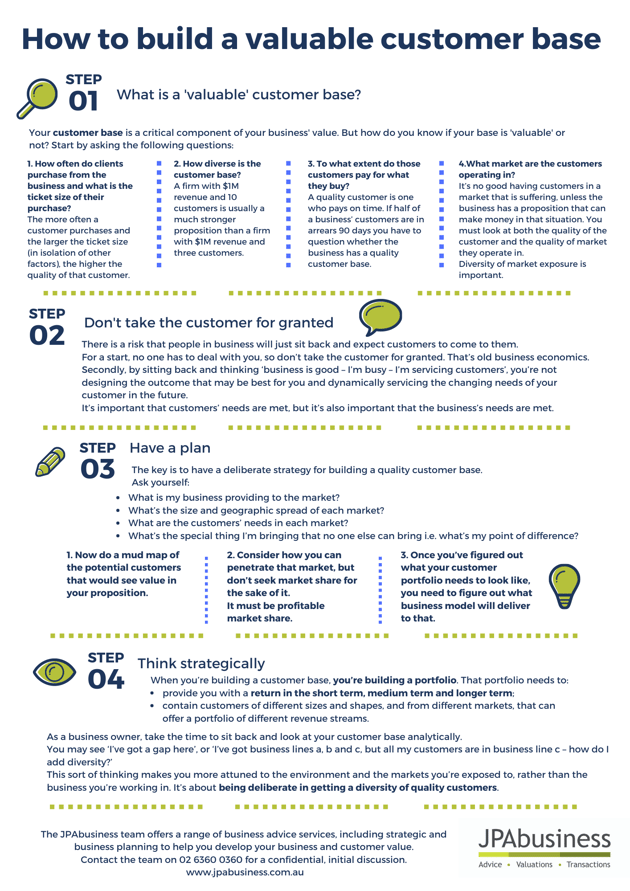 If you would like support to develop your business and customer value, contact the business advisory team at JPAbusiness on 02 6360 0360 for a confidential, initial discussion.

James Price has over 30 years' experience in providing strategic, commercial and financial advice to Australian and international business clients. James' blogs provide business advice for aspiring and current small to mid-sized business owners, operators and managers.