There are a lot of 'soft skills' involved in being a good business leader – listening, empathising, communicating and motivating are probably top of the list.
But leading a business or a team also requires a level of planning and control that is best underpinned by effective and efficient business systems and processes.
The following table is designed to help you conduct an initial self-assessment of the effectiveness of your current leadership systems and processes.
Mark the answer that best describes the current state of your business for each of the questions below: 1 = strongly disagree, 2 = disagree, 3 = neither agree nor disagree, 4 = agree, 5 = strongly agree.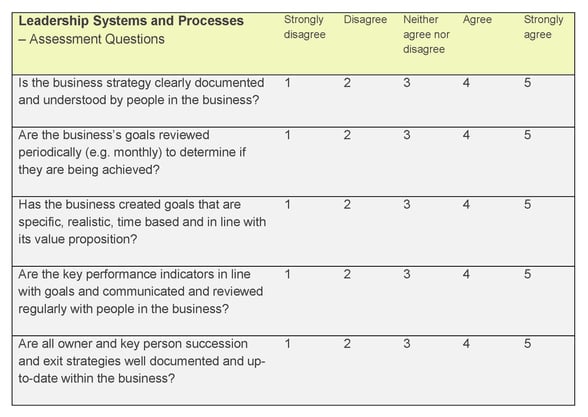 The questions above are a starting point to help you identify gaps and issues impacting business performance, so you can narrow down the priority areas to address.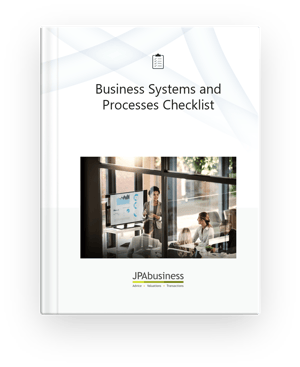 In this blog post we're focusing on leadership systems and processes, however there are several foundational systems required by most businesses to operate effectively. See our Business Systems and Processes Checklist for more information on each of these.
JPAbusiness offers a range of business valuation and advisory services. If you would like to discuss strategies to help improve your business's systems and processes, contact the team on 02 6360 0360 or 02 9893 1803 for a confidential, obligation-free discussion.