Cash flow is a critical part of the operation of a business.
If your business were a human body then cash flow would be the system of veins and arteries and the blood that runs through them: it's essential for keeping the body/business alive, active and functioning.
This cheat sheet contains 14 of our top tips for managing your cash flow.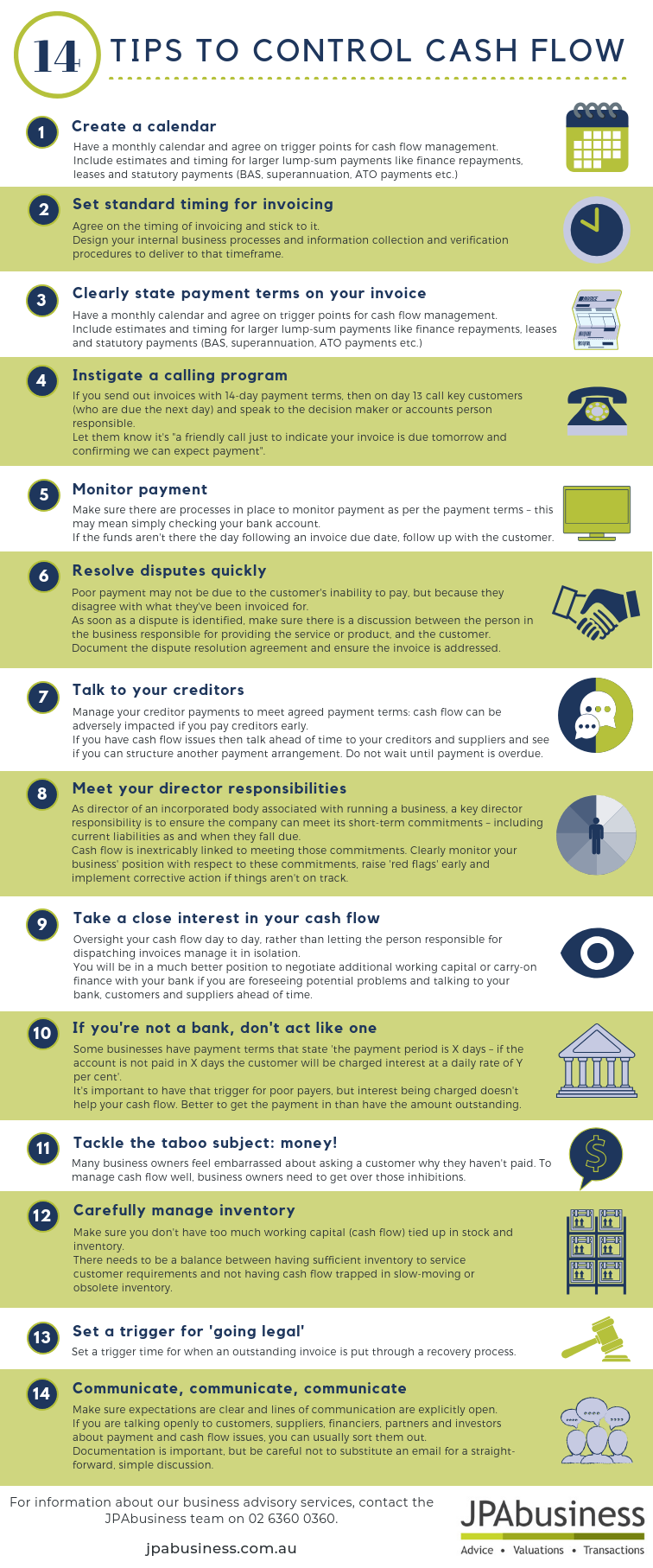 If you would like advice or support to manage your business' cash flow, contact the team at JPAbusiness on 02 6360 0360 for a confidential, no-obligation discussion.

James Price has over 30 years' experience in providing strategic, commercial and financial advice to Australian and international business clients. James' blogs provide business advice for aspiring and current small to mid-sized business owners, operators and managers.