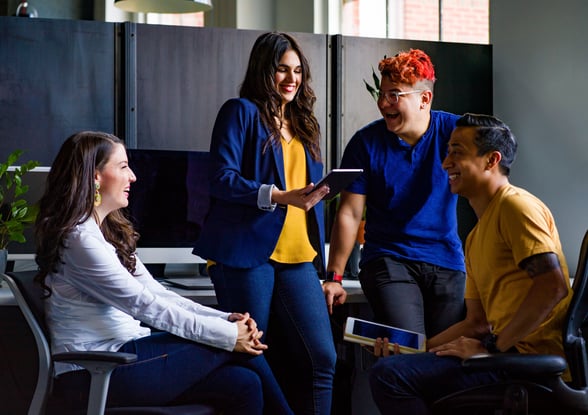 In assisting clients to prepare for a business sale process, we often get the question: When should I tell my staff I'm going to sell?
It's an important issue because staff can significantly impact your business' value, while selling can impact their lives.
The reality is there is no simple answer because every business is different.
A complex situation
Our guiding principle is that open and transparent communication with your staff is always a positive thing.
However, this is complicated by the fact selling a business is a sensitive issue and disclosing the fact it's for sale can be detrimental to a business' operations.
A pending sale can unsettle your team and, if it gets out in the market, it can cause difficulty with clients or suppliers.
We have worked with clients who have announced the sales process to staff prior to launching for sale. Alternatively, in many cases we've advised clients not to inform their staff of the pending sale until there was a binding contract.
How we advise in this area really comes down to the individual circumstances of the business.
When staff are key to the sale
A big part of most businesses is its people, so your key people and teams can be very valuable in the sales process.
Sometimes we work with clients to engage their key staff ahead of the sales process, to let them know it's happening and give them the opportunity to work with the vendor to ensure a successful succession process, sale and transfer.
Typically, this involves us going through quite a detailed, structured communication process, where we talk about the reasons for the sale, and the fact the vendor is not looking to unsettle the team but that they want to be upfront. We might advise the vendor to say something like:
"Look, the business is for sale. It's part of my retirement and exit plans. I'm not going to sell it tomorrow or to just anyone. I want the business to remain as a going concern and I'm sure the likelihood is that the person who buys it will want a strong, active team as part of the business."
There are all sorts of recommendations and advice we can offer to share the sale message in a positive way and potentially put in place mechanisms to recognise senior team members' contributions through the sale and transition process.
When confidentiality is key
At other times, we would argue not to disclose a potential sale to the staff or the market until you have a binding offer.
This may be because there are concerns news of a sale could prompt competitors to target your business' clients in an aggressive or unwanted way.
There may also be uncertainty about the likely success of the sale process and so, until there is greater clarity about the interest level, news of a sale to internal staff may be considered premature.
Good advice essential
As business advisors in facilitating a sale process, we go to the nth degree in terms of confidentiality in the market. We realise that disclosing the fact a business is for sale can be detrimental to its operations.
But sometimes information does get out and, if it gets back to employees, it can be quite negative and unsettling.
Deciding when to tell staff you're selling is definitely one of those situations where an experienced advisor can be a great support.
As I said earlier, it's an important issue that can impact value and, obviously, the lives of the individuals who make up your team and who are so important to the value of your business going forward.
If you would like advice about any aspect of selling your business, contact the team at JPAbusiness on 02 6360 0360 or 02 9893 1803 for a confidential, obligation-free discussion.