The JPAbusiness Business Transfer Checklist is designed to help both vendors and buyers ensure they have all the information needed for a smooth transfer process.
The checklist splits this information into 7 categories:
Employees
Financial
Customers
Suppliers
Stock
Legal
Other
Download a copy of the free Business Transfer Checklist and use it to:
understand what is involved in a business transfer
save time by gathering the required information in advance
ensure all transfer issues have been attended to.
If you would like support to manage a business ownership transfer, or any part of the business transaction process, contact the team at JPAbusiness on 02 6360 0360.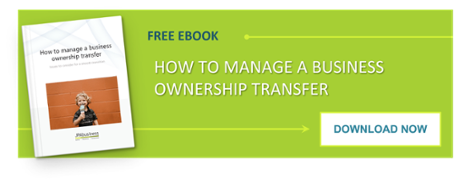 James Price has over 30 years' experience in providing strategic, commercial and financial advice to Australian and international business clients. James' blogs provide business advice for aspiring and current small to mid-sized business owners, operators and managers.