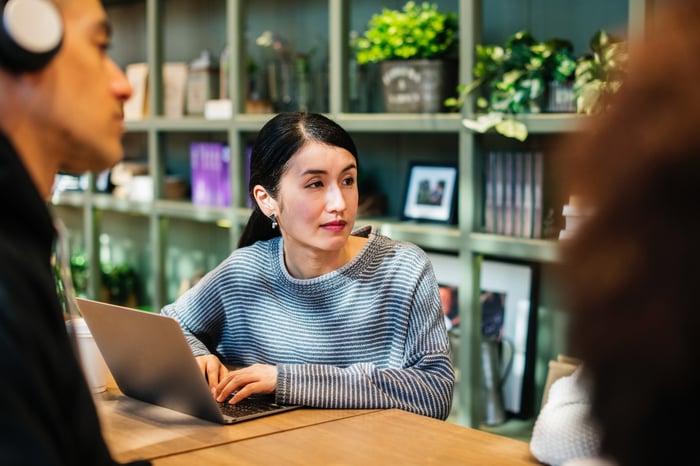 Many people feel they should 'aspire to something more' than being an employee i.e. owning their own business. As I've often said, business ownership is only the right environment for some people, and for many of those it is only the right environment at the right time.
In our eBook, Pros and cons of owning your own business, I told my own story of what it was like to start my business 17 years ago. Despite being highly motivated to create something of my own, and very confident that I 'knew my stuff', it was still very challenging, particularly in the first year.
Do you have the right personal qualities?
There are many factors that contribute to a person's success in business, but the following four personality types – or personal attributes – often seem to manifest themselves in successful business owners:
Risk takers – people who are prepared to take calculated risks, who are prepared to live outside the predictable, at least for a period of time.
Strategic thinkers with an eye for detail – people who can identify and monitor detail, while also having a broader, longer term, strategic perspective on what they're doing. (Not many people are good at both of those things.)
Effective resource managers –

people who are good at influencing and managing resources (e.g. capital, labour, materials, relationships, brands etc.) to deliver a planned outcome.
Leaders –

people who can identify a goal and flesh-out a plan in order to

convince others – staff, customers, suppliers, bankers, funders, regulatory authorities – to follow them and value the product they're delivering.
Download our Business Owner's Checklist for more detail on the personal attributes we tend to see in successful business owners.
5 first steps for buying or starting a business
If you believe you do indeed have the personal attributes needed to succeed in business, you can start thinking about which business is right for you.
To help with this process we've created the infographic below as a series of first steps for those ready to buy or start a business.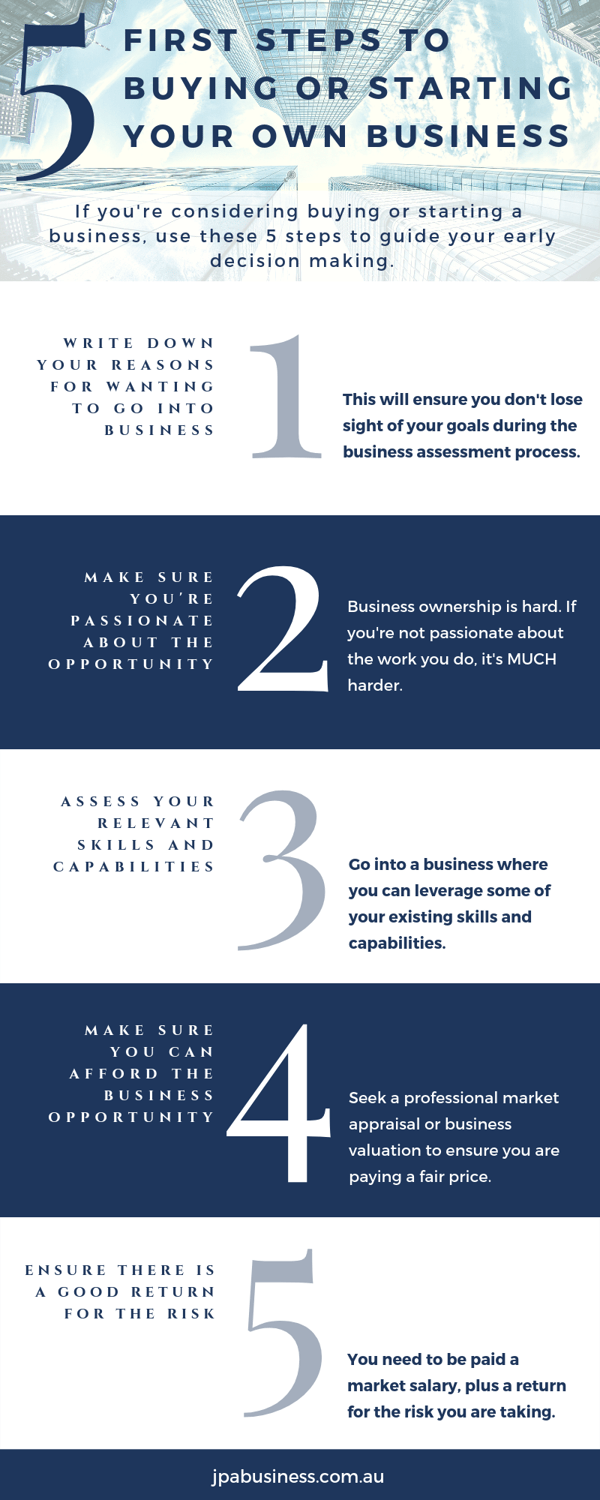 We have created a number of free resources to help clients and readers navigate the business buying process:
The JPAbusiness team can help with all aspects of buying a business, from finding the right business for you, through to detailed due diligence and purchase negotiations. Contact the team on 02 6360 0360 for a confidential, obligation-free discussion.


James Price has over 30 years' experience in providing strategic, commercial and financial advice to Australian and international business clients. James' blogs provide business advice for aspiring and current small to mid-sized business owners, operators and managers.