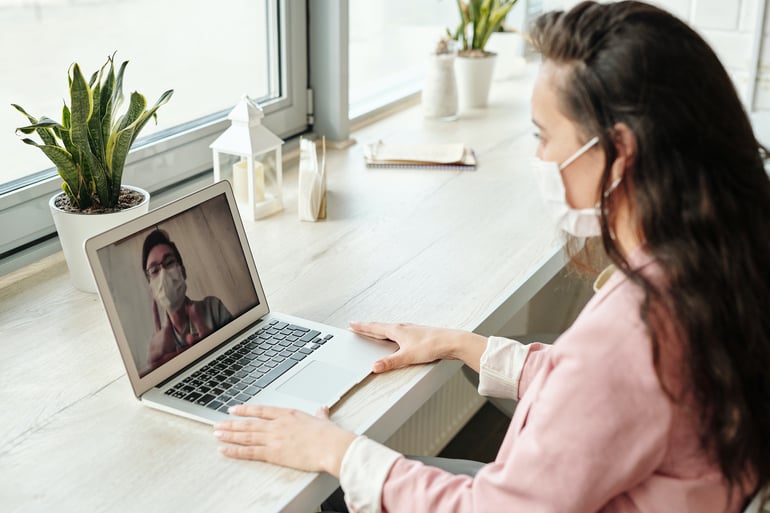 There are many ways to describe 2020 – most of them not fit for polite company – but today I'm looking on the bright side and seeing it as 'a learning experience'.
I've come up with three lessons, based on our experiences and those of our clients.
First a little back story…
The business impacts of the pandemic first hit home for us on Friday the 13th of March.
We had a multi-million-dollar, multi-state transaction about to complete. The parties had exchanged contracts and were progressing with transition plans.
The stock market had just had a very volatile 24 hours, when the intending purchaser called me and said: "We think there is just too much uncertainty. To protect our business, our shareholders, our employees – we want to pull out."
I thought: "Oh dear" (or something similar!) It was the first time I realised people's confidence was being really shaken by this event.
Getting in touch
Another notable stage was a couple of weeks later.
The Australian business world had wound down very quickly in response to the government's measures restricting movement, imposing physical distancing rules and so on. There was a feeling that the appetite for doing business had simply disappeared.
I decided to ask other business people what they were experiencing. I made a list of people who I felt would have a good understanding of what was happening in their industries – many of whom I hadn't spoken to for a long time – and called them up.
Talking to them was personally therapeutic, as well as very useful from a business perspective. Some older and wiser types recounted social and economic impacts of the avian flu in 2003, the 1970s oil crisis and, of course, the GFC of 2007-08.
They helped me rationalise what was going on and, from there, I was able to use some of that information to help our clients.
My key takeaway was that I had been taking those valuable relationships for granted. Why did it take a pandemic for me to talk to those people? I won't wait for another crisis to get back in touch.
Lesson 1: Nurture the important relationships in your business life and your personal life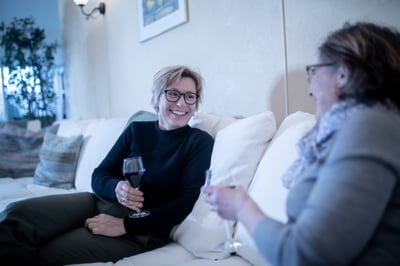 Continuous improvement
Throughout 2020 we dealt with a number of clients who were forced to make drastic changes to the way they worked: moving to a remote-servicing model, adding flexibility so staff could work from home, changing how staff interactions were managed, and so on. We adopted the same changes in our own business.
These businesses should be proud of the flexibility they displayed.
One could have the view that many of those working arrangements could have been instigated pre-COVID. After all, the concept of telecommuting has been around since the 1970s and pre-pandemic research showed that workers with the option to work remotely for at least part of the time had higher job satisfaction.
However, for the majority of businesses, the 'steady state' in which we felt comfortable was to keep doing things the way we'd always done them: operate out of traditional brick-and-mortar offices and 'punch the clock' – figuratively at least – at the same time each day.
It took a crisis to make us try a new – and, for many, better – way of working. (Please note, this is not a criticism of businesses that opt for the 'steady state' of a traditional office. Each business is different, and we all face unique circumstances and challenges in running our businesses.)
Lesson 2: In business, maintain a 'steady state' at your peril
Develop a culture of continuous improvement. Be attuned to opportunities that will make your business better and be open-minded enough to give them a try.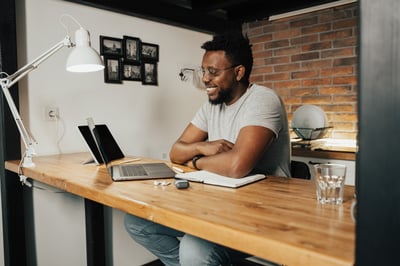 Finding a way
As a boutique professional services company, I have always felt meeting face-to-face was an important aspect of our service.
Unless you actually visit a business, meet with the owners and see them and their business in action, you can miss the 'organic' nature of the value that's there: their ethos, culture and approach to creating value.
But in 2020, the number of assignments we took on for clients we hadn't met in person far outstripped any such work we'd undertaken in previous years. We simply had to find a way.
Our approach to this problem was to spend more time upfront and during our advice process exploring our client's issues and needs, and better understanding their culture, pain points and expectations.
Our work took on a more collaborative, iterative and interactive approach – sharing information, testing perspectives, seeking input by email, phone and video call; then incrementally advancing our research and findings, testing and checking some more, and so on.
We realised that our team is a lot bigger than just our 'internal team'. Our team includes our clients, our suppliers, our network, our past experience and work – maybe it sounds obvious, but we learnt to draw on all of this knowhow to make a difference.
Lesson 3: Dig deep, be resourceful and find a different way
Once you've honed that culture of resourcefulness, don't put it on a shelf until the next crisis. Use it to come up with creative solutions to other business issues.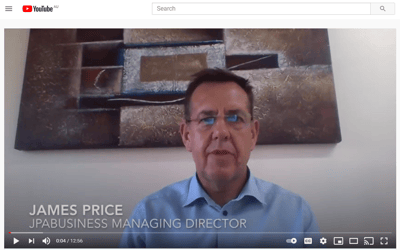 Making a JPAbusiness YouTube video from home in 2020.
Looking ahead
COVID-19 took a dreadful toll on lives and businesses in 2020, and the situation is still desperate for many. But if there are lessons and opportunities to come from this experience, we must not waste them.
There is no real investment required to put into practice the things I learned in 2020. They are simply a way of thinking and acting that helped us – and many of our clients – get through a very tough year. My job now is to ensure these positive characteristics remain an enduring part of the JPAbusiness culture.
My advice to other business owners and managers is to find time in the New Year to get together with the leaders in your business – in person, or virtually – and ask: "What did we learn from 2020?"
Create a list of the actions or attributes that helped you succeed – or even just survive – then ask: "How do we ensure we incorporate those attributes / characteristics / actions in the way we do business?"
If you need support with this process or with devising ways to embed these attributes into your business culture and the way your firm operates, JPAbusiness can help. Contact our team on +61 2 9893 1803 for a confidential, no-obligation initial discussion.

James Price has over 30 years' experience in providing strategic, commercial and financial advice to Australian and international business clients. James' blogs provide business advice for aspiring and current small to mid-sized business owners, operators and managers.