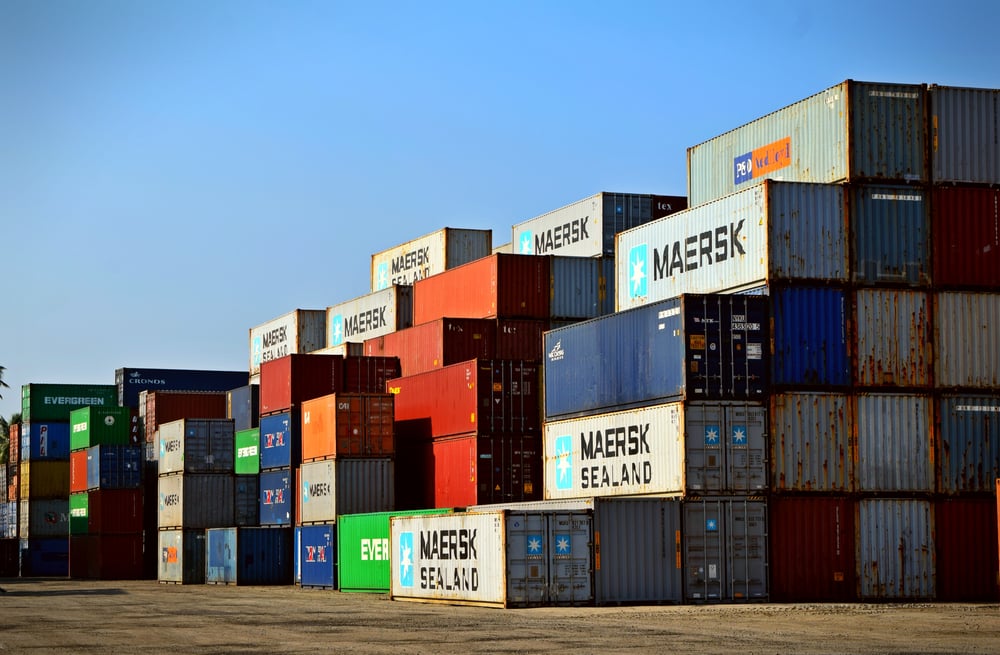 The first step in determining the correct stock holding for your business is to understand your current Inventory Turnover Ratio (ITR) i.e. your stock turn.
As a rule of thumb, a stock holding that represents 12 months worth of sales is the maximum needed. However, it's very hard to generalise.
Some businesses are import oriented so need to commit to a certain level of stock to ensure their freight rate is not exorbitant and/or they have sufficient stock ordered from a single season pre-order. This may cause lumps in their stock holdings.
At the other end of the scale are products that are rapidly changing in terms of the market acceptance due to changes in technology. A 12-month stock holding of sales in that sector would be far too extensive. Often these stock holdings are measured in days or weeks.
We have created the following infographic to help you calculate your ITR.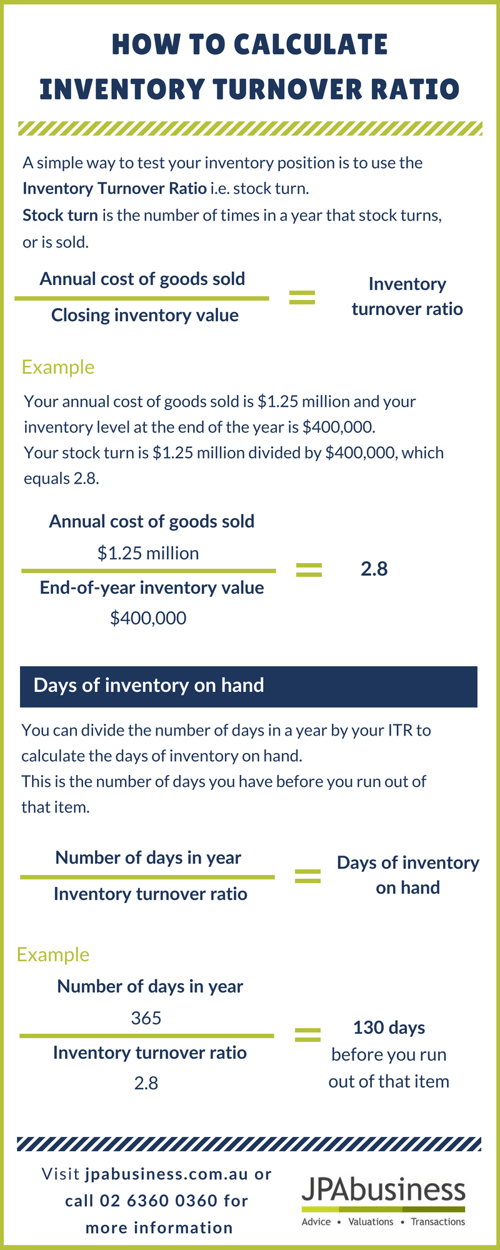 ITR benchmarks will vary depending on what industry you're in. They will be impacted by things like:
how quickly stock usually moves

how long the sales process is

how long the order process is (to the extent you can just-in-time order to fill a customer enquiry, versus having stock ready for them when they need it).
I can't give you a hard and fast ITR benchmark, but using this ratio will allow you to pressure test whether you're managing your inventory closely.
Efficient stock management will impact your working capital position. Having a significant portion of slow moving or obsolete stock may impact the value of your business in a sale or transition process.
The JPAbusiness team provides advice on a range of stock management issues, including the following:
determining the correct stock holding for your industry
assessing your inventory management processes
gauging how your inventory management processes may be impacting your business value.
You can contact the team on 02 6360 0360 or 02 9893 1803 for a confidential, obligation-free discussion if you would like more information about any of these issues.

James Price has over 30 years' experience in providing strategic, commercial and financial advice to Australian and international business clients. James' blogs provide business advice for aspiring and current small to mid-sized business owners, operators and managers.