There are many issues vendors need to deal with in the lead-up to a business sale settlement, from staff contracts and entitlements, right through to P&E roadworthiness certificates.
When selling – or buying – a business, the last thing you want is a handover in which business performance is negatively impacted by transfer issues not planned out ahead of time and dealt with appropriately.
To help sellers prepare for handover, we've created the following cheatsheet which lists common business transfer issues and the actions you can take to deal with them.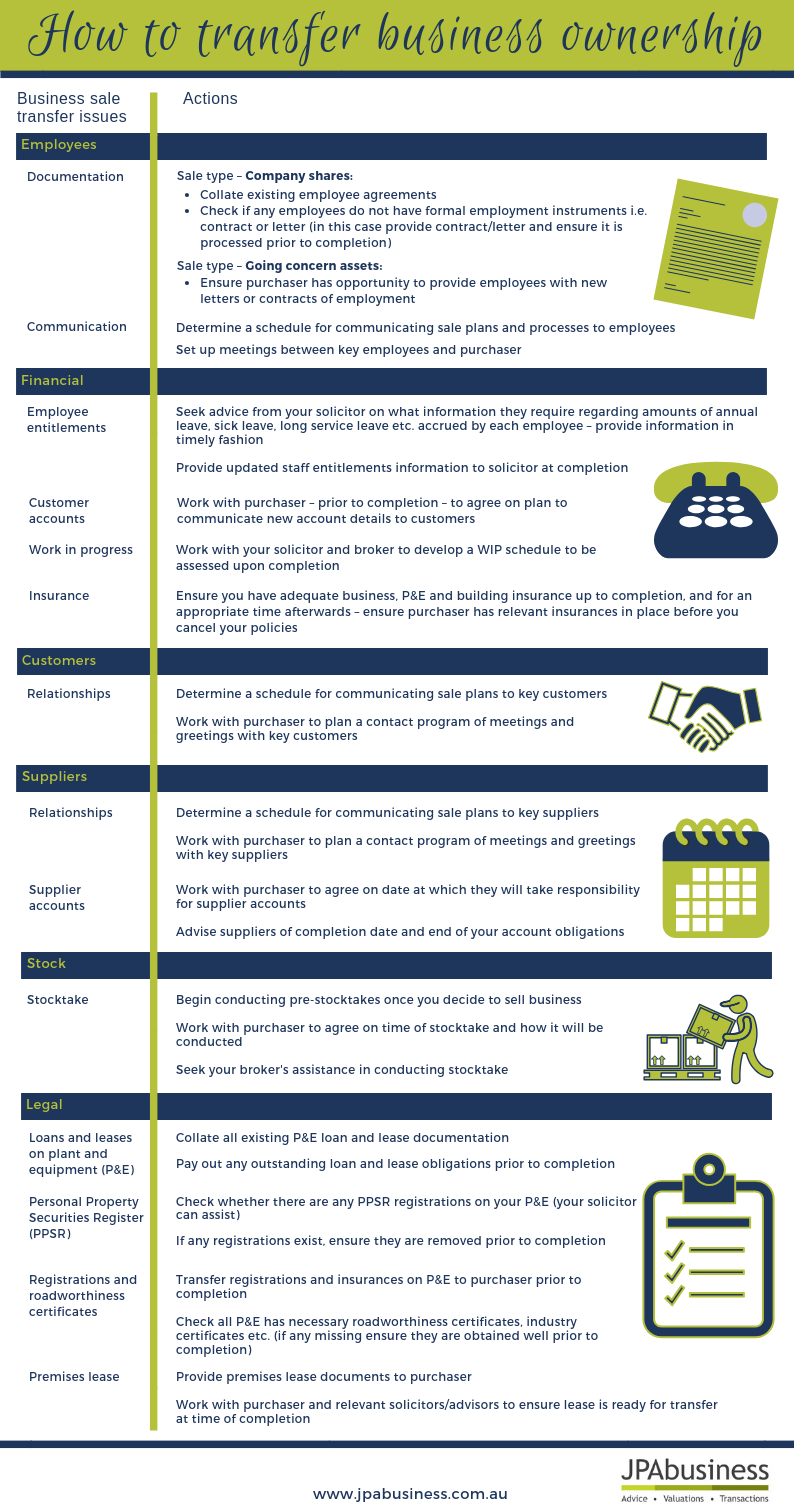 Please note that not all of the issues and actions listed in the cheat sheet will apply in all business handover situations, as the specifics of your transfer will depend on your business and the sale contract terms and conditions.
For a more detailed explanation of business sale transfer issues, download our free eBook: How to manage a business ownership transfer.
If you are planning a business sale or purchase, contact the JPAbusiness team on 02 6360 0360 for a confidential, obligation-free consultation.

James Price has over 30 years' experience in providing strategic, commercial and financial advice to Australian and international business clients. James' blogs provide business advice for aspiring and current small to mid-sized business owners, operators and managers.