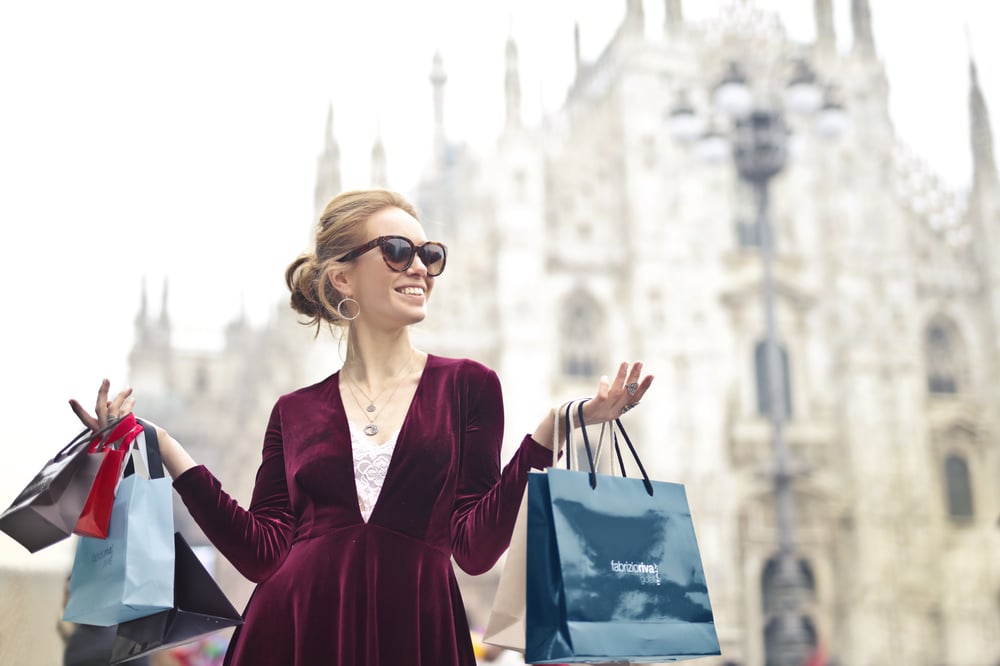 Business value comes in two different ways:
during the course of operations, and
at the end, when you sell or pass on your business.
Many people run successful and efficient businesses, but don't take the time to sit back and ask 'what is actually driving the value in my business?'
Understanding those value drivers and focusing energy on them is the difference between having a business that runs efficiently today, and one that builds value over time.
The infographic below focuses on a critical business value driver: customers.
Not all customers are created equal and it's important to develop a deliberate strategy for attracting 'valuable' customers to your business.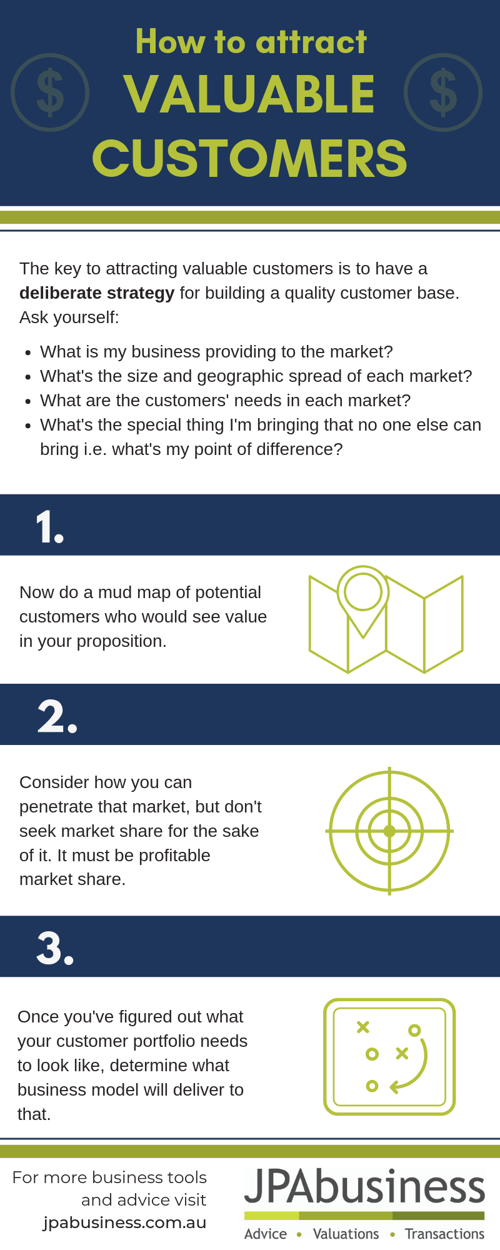 If you would like support to develop your business and customer value, contact the team at JPAbusiness on 02 6360 0360 (Orange) or 02 9893 1803 (Parramatta) for a confidential, obligation-free discussion.

James Price has over 30 years' experience in providing strategic, commercial and financial advice to Australian and international business clients. James' blogs provide business advice for aspiring and current small to mid-sized business owners, operators and managers.