Succession stories from the corporate world
The following business succession examples come from the international corporate world and have been well reported in business advice and human resources articles and blogs.
They provide some valuable lessons on how to – and how not to – plan for succession.
HP – The bad
Over the course of 15 years HP (Hewlett Packard) had seven different CEOs – each horridly replaced with the next.
At its core, the problem was that the incoming CEOs were not adequately educated on the innermost workings that made HP successful. They came in with sweeping changes that contradicted the soul of HP.
For example Mark Hurd, who took on the role in 2005, focused on cost cutting, which resulted in suffocating employee autonomy and innovation – the very things that initially made HP successful.
By the time current CEO Meg Whitman took over in 2011, the tech giant was struggling.
As Whitman told Fortune magazine in a 2014 interview: "Succession planning is absolutely essential. Bill Hewlett and David Packard founded the company when they were 25 years old in 1939 and they ran the company for 50 years… When they left the succession planning was not what you would hope it to be."
Apple – The middle of the road
Steve Jobs put a lot of time and energy into grooming Tim Cook to take over his role as CEO of Apple. This included creating a large library of instructional multi-media materials, which included videos and manuals.
However, Jobs' decision to continue as CEO until just weeks before his death meant Cook didn't have the opportunity to grow into the role with Jobs standing by as a mentor. As a result, investors got nervous leading to a dip in Apple's share price.
In hindsight, Jobs probably should have stepped down earlier.
McCormick & Co – The Good
Spice company McCormick & Co (MKC) enjoyed a very successful transition from CEO Robert Lawless to Alan Wilson. The transition followed five years of grooming and a well thought out mentoring relationship between the previous and new CEO.
Upon retirement Lawless took over as non-executive chairman of the board. He was aware there was a risk that if he didn't step back McCormick would essentially have two CEOs so, to avoid this, he moved away so he couldn't be in the office every day.
At the same time, he scheduled weekly phone calls and monthly catch-ups with Wilson in order to be an effective mentor to his successor.
MKC's succession strategy was larger than just the CEO transfer, however.
As Lawless told Bloomberg Business in 2008: "We in management … determined early on that … we would have succession plans for all senior executives.
"The company was performing well. We had good, solid strategies. The younger team participated with the seasoned team in developing the strategies. So it's not as though we brought them in late in the game.
"We identified five or six or seven individuals who were going to play senior roles. They were part of the process and thus were invigorated."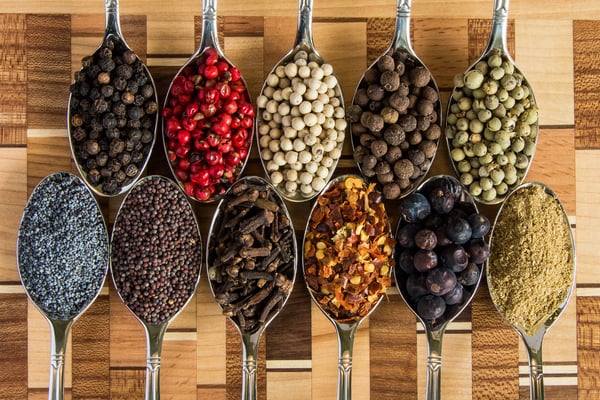 JPAbusiness succession stories
Over the years JPAbusiness has been called in to assist with numerous business succession situations. The following examples come to mind:
Business 1
– Emotional distress, plus business decline
This was a large family farming business (beef cattle) involving a father whose wife had passed away many years earlier and two children, a daughter and a son. The children both had their own families. The daughter lived on the farming property while the son lived elsewhere and had his own business interests.
The intentions of the father with regard to succession issues were rarely discussed with his children.
The father became mentally ill and passed away. The consequences of his Will became evident following his death, which led to the son and daughter fighting the Will through the courts over an extended period.
All parties suffered emotionally, endured stress and were forced to pay lawyers a lot of money, while the business itself also suffered and needed to take on more debt as a result.
Once the Will, the restructuring and the buying each other out was complete, the son and daughter could finally focus on rebuilding the business and getting on with their lives.
Poor succession planning caused at least five years of uncertainty, with the result being business stagnation and decline.
Business 2 – Over-reliance on owner
This was a relatively young business in the building and construction sector (established eight years) with excellent growth and earnings.
The founding director was leading the business and it achieved repeated 25%+ earnings before tax on turnover. The business had a small and focused team and a strong business order book.
The founding director wanted to sell the business to spend time with his family and change direction to another industry sector.
The business was on the market for three years. Many potential buyers queried the sustainability of the business' performance, given its young age, lack of formal business processes and systems, and team structure.
When it finally sold, part of the transaction terms included a three-year, full-time employment requirement for the founding director to remain in the business. This was due to the perceived risk associated with his heavy involvement in so many aspects of the business' operations.
Business 3 – Time won't wait
Three brothers own a large retail business with 15 outlets, a turnover in excess of $100 million and significant associated real estate assets. All are aged between 70 and 80 and all continue to run the main management and financial functions of the business.
The brothers are desperately concerned about how to transition their business and legacy and the potential impact of possible health deterioration, however they are procrastinating on a way forward.
They don't have a succession plan and there are few employees in the business and/or family members who could adequately take over the reins held by any of the brothers. Time is ticking.
It's never too early to start thinking about your succession strategy and developing the skills of your team and business capability.
If you would like support to develop a succession strategy for your business, contact the team at JPAbusiness on 02 6360 0360 for a confidential, obligation-free discussion.

James Price has over 30 years' experience in providing strategic, commercial and financial advice to Australian and international business clients. James' blogs provide business advice for aspiring and current small to mid-sized business owners, operators and managers.