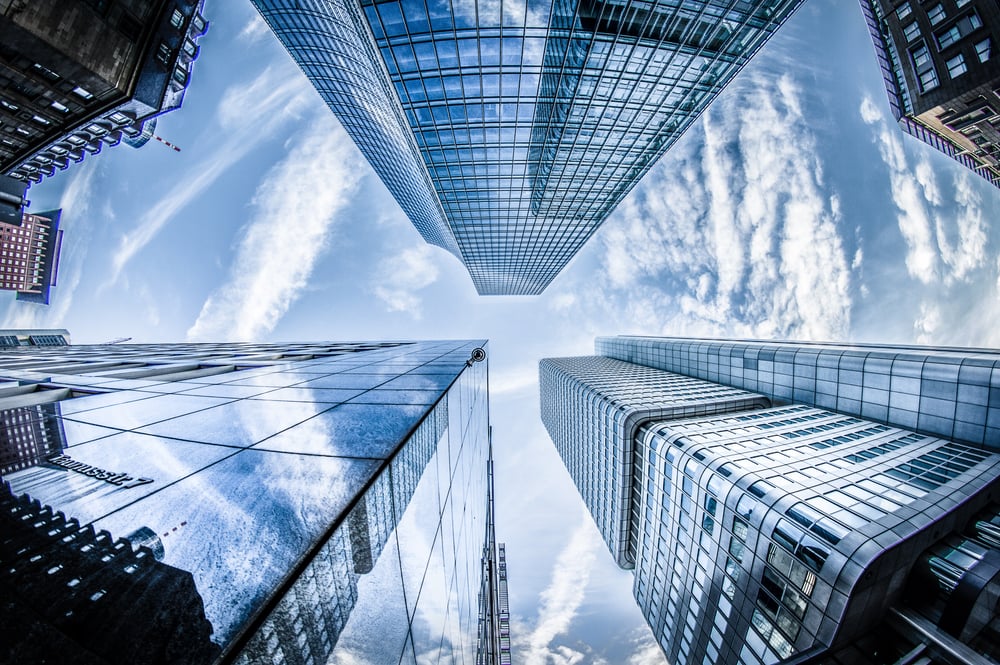 You don't need a broker to sell a business, but having a good broker or experienced advisor to assist you can add value at a number of points along the selling process.
In this blog we're going to examine four elements of selling a business and show how a good broker can provide additional value at those stages:
Determining what the business is worth

Preparing the business for sale

Describing the business opportunity to prospective purchasers

Progressing the sales process.
We've also included a number of client examples to illustrate how this works in practice.
1. Determining what the business is worth
What's involved: Determining the value of the business and, importantly, understanding what the market will consider attractive about the business.
How a broker can add value
The first thing you need is independent advice from a registered business valuer on the value of the business.
Whether that valuation is provided by the broker who will sell the business or a separate valuer, it is absolutely critical to determine what the business might be worth in the market – a realistic value – and whether that meets your expectations as the owner.
This element is not just about setting a price. A good broker or valuer will provide insights into the market dynamics which will dictate how attractive your business will be in the market, how much interest there is likely to be and where that interest will come from.
2. Preparing the business for sale
What's involved: Ensuring all elements of the business – the people, the financials, the operations, the customers, processors, systems, P&E and so on – are in order and ready for market.
How a broker can add value
When an interested party asks questions about the business opportunity, you need to be able to provide answers in a timely fashion.
Those answers also need to be transparent and sufficiently detailed and robust to help the potential purchaser feel confident as they evaluate the risks and opportunities in the business.
Client example
We're currently providing due diligence for a party purchasing a business for almost $5 million, with a large part of that value being goodwill.
The vendor is purporting to have trade secrets, know-how and IP associated with its products.
Given that a large part of the value is goodwill, and in the context of conducting the due diligence, I asked for documented evidence of these trade secrets, IP etc.
We were met with blank faces.
This sale is in the due diligence stage and these important business elements are still not documented!
You can imagine the purchaser is feeling a bit nervous: 'Does this IP exist? If it does, what is it?'
The purchaser's bank is starting to say: 'You're paying quite a lot for this business. What is the substance of it?'
The last thing a vendor wants is to make buyers nervous. A good broker or advisor, in helping you prepare for a sale, will ensure these things are documented well before you start talking to potential buyers.
Vendor Due Diligence a useful tool
In our business we offer a service called Vendor Due Diligence which essentially involves acting as if we are the buyer.
We assist our client – the vendor – in gathering all the documentation and evidence needed to show how the business runs and how it makes its money, explain all the elements of the business, and illustrate the key risks and opportunities.
3. Describing the business opportunity to prospective purchasers
What's involved: This is closely linked to preparing the business for sale, but focuses on professionally describing the business, both in a document and in conversations with prospective purchasers.
How a broker can add value
Think of a business for sale as being like a new model Tesla car. Buyers can look at the nice shiny car on the lot, sit in it, and even go for a test drive. But most buyers want to know more about a new car's specifications than what they can physically see on the lot. These answers are not represented by the car itself, but by supporting documentation and the salesperson promoting the car.
A good broker plays the same role. They will think about who might be interested in your business and what they would want to know about it.
They will then put together a professional document which puts the business in its best light, while transparently describing its performance, market dynamics, opportunities and risks. In doing so they will also ensure they are well positioned to speak knowledgeably about these business 'specifications' when buyers call.
…and how poor documentation detracts from value
Alongside pricing a business correctly, transparently describing the business in detail is the most important element of selling a business.
We see many businesses – some marketed by brokers and some by owners – whose documentation consists of little more than a set of three-year-old financials and a rough P&E list.
As a professional broker, I can tell you that is just not good enough. It's not going to give a purchaser a good understanding of what they're buying and therefore the purchaser will likely err on the side of caution when evaluating what they're prepared to pay.
4. Progressing the sales process
What's involved: Identifying parties that might be interested in the business and having regular, disciplined and focused conversations with them over the period of the project to sell the business.
How a broker can add value
This is the process by which a party's interest is qualified, developed and enhanced through to an offer, acceptance, due diligence, final legal contracts and completion.
It's a tricky undertaking for a business owner who is also busy running their own business, because it takes quite a bit of time and persistence to regularly follow-up with interested parties.
It can also be tricky for owners because it requires asking some pretty tough questions of potential purchasers.
For instance, as an advisor working for a business seller, I will ask interested parties questions like:
What's your background?

What's your CV look like?

Why are you interested in this business?

What does your balance sheet look like?

How are you going to pay for the business?

Have you got funds available? What form are they in?

Are you interested in the business at this price? If not, what are you prepared to pay and what are your reasons?
Those are pretty blunt questions and it can be confronting for a business owner to ask them. And sometimes, in a direct discussion with an owner, a purchaser may not feel comfortable answering them.
This is where a broker – if they're a good communicator and a good project manager ­– can effectively be an advocate for both sides, with a view to expediting a deal that is a win-win for both.
Client example
I recently spoke to a potential buyer on behalf of a client who is selling their 30-year-old beverage manufacturing business in Melbourne.
When I asked the potential buyer one of my blunt questions – 'Are you interested in the business at this price? If not, why not?' – I was told no, they weren't interested in the current deal, and their reason was pretty valid.
Basically, the business is very successful, but it just so happens to have one customer who represents 60 per cent of the revenue.
For the purchaser, this represents a significant customer concentration risk – lose that customer and they lose more than half their revenue.
From the vendor's perspective, this customer has been with them – and grown with them – since day one. The relationship is strong and they don't see a lot of risk associated with them.
Our role has been to bridge that gap and, in this instance, be an advocate for the purchaser in terms of communicating why there is a risk regarding that customer, particularly as there are no documented agreements around volumes and price.
The result has been refinements to the deal terms to share the risks associated with this customer consolidation, effectively ensuring the full purchase price is only paid should the large, important customer continue purchasing from the business at strong levels during the transition to new ownership.
Objectivity can aid negotiation
People see risk differently, depending on where they sit in a deal. That's human nature, but it does make this type of negotiation particularly difficult for an owner trying to sell their own business.
In a sale process, a broker or advisor can often find themselves representing both sides in the spirit of objectively analysing issues to come up with a solution agreeable to all, and ensuring the deal progresses.
If you would like support or advice about any aspect of selling a business, contact the team at JPAbusiness on
02 6360 0360 (Orange) or 02 9893 1803 (Parramatta) for a confidential, obligation-free discussion.

James Price has over 30 years' experience in providing strategic, commercial and financial advice to Australian and international business clients. James' blogs provide business advice for aspiring and current small to mid-sized business owners, operators and managers.