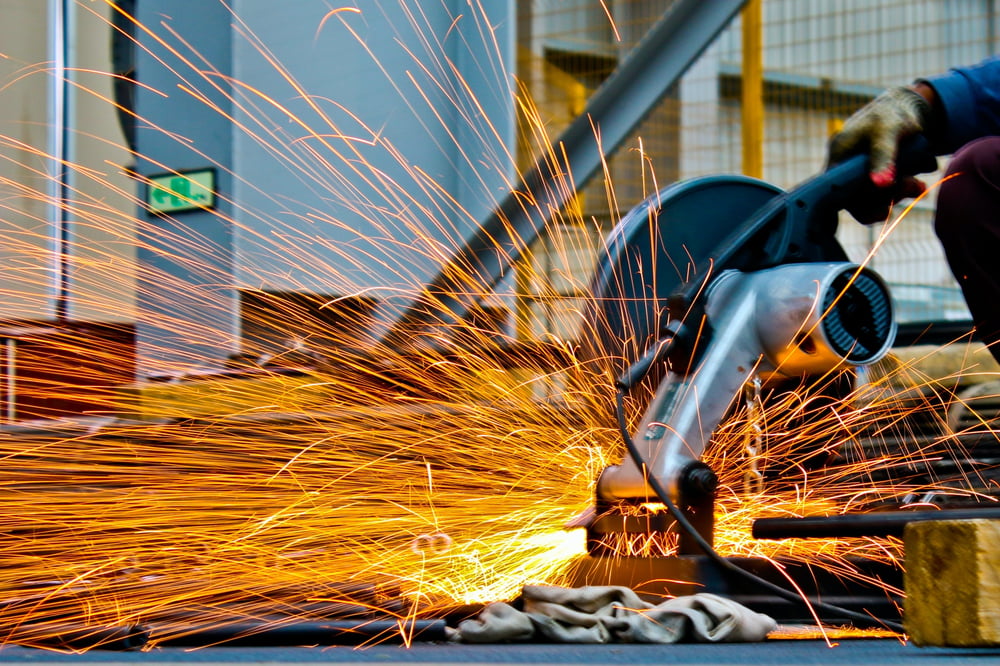 Taking a look at JPAbusiness' website analytics this week, I noted that our Business Transfer Checklist has been a popular download over the past few months.
It got me thinking about the state of the business transaction market and the fact some may be surprised to hear that business sales are still going on during such an uncertain time.
I know from our contact with solicitors that sales and acquisitions, and legal services relating to these, have certainly declined since COVID-19 restrictions came about.
However, from what I'm seeing on the ground, transactions that are still happening – or being planned or contemplated – are being driven by a range of factors, including the following:
1. Succession
The coronavirus outbreak has been a turning point, or threshold, for some older business owners who were already thinking about succession. It has motivated the various parties to say 'maybe this is as good a time as any to bite the bullet'.
As a result, plans for internal transactions involving staff or other family members have been brought to the fore and some firms are planning a way forward to restructure and/or transact in the near term.
2. Pricing
Some businesses in the hardest-hit industries were already on the market prior to the lockdown, but the new climate has motivated the vendors to 'readjust their ambitions' around price.
One example that comes to mind is a long-established dry-cleaning business. The owner was looking to retire and had a pretty strong price on the business prior to the outbreak. Post-outbreak they re-evaluated what they really needed to retire, dropped the asking price and have now commenced transitioning through a sale process.
3. Safe havens increasingly attractive
Despite the incredibly difficult conditions for many business owners, there are still business investment opportunities to be found in sectors exposed to traditional 'safe havens', like the gold mining sector and infrastructure. Gold has been trading strongly and continues to be boosted by financial markets' volatility, while infrastructure is expected to benefit from government stimulus spending. Other sectors involving logistics and delivery, and some segments of local manufacturing, are also being seen as attractive to investors.
Us
e our Business Transfer Checklist if you're thinking about acquiring or selling
Reflecting on why our Business Transfer Checklist has been popular with readers of late, I suspect it's not because everyone who downloaded it is in the midst of a business sale or purchase.
We've been banging on for years in these blogs about the importance of being prepared before you go into a sale process and I like to think readers have taken that to heart.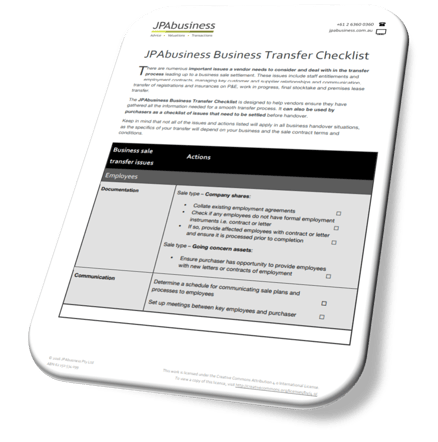 Some past clients – even businesses with turnovers up to $30 million – have said to us at the end of a sales process: "If only we'd known earlier what the transition process was like and what we needed to focus on, we could have made that a lot easier on ourselves." Invariably, that lack of understanding and preparation cost them time and money.
So, whether you're in the process of buying or selling a business, or just starting to think about it, I recommend you download the checklist and use it to help ensure the transfer process runs smoothly and value is maintained for all parties involved.
If you would like support to manage a business ownership transfer, or any part of the business transaction process, contact the team at JPAbusiness on 02 6360 0360 or 02 9893 1803.

James Price has over 30 years' experience in providing strategic, commercial and financial advice to Australian and international business clients. James' blogs provide business advice for aspiring and current small to mid-sized business owners, operators and managers.