Trusts are a very popular structure for owning and operating businesses, particularly where there are multiple business partners and significant tangible assets associated with the private business, along with the going concern trading business.
The popularity of trusts among business owners relates to benefits associated with asset protection and income distribution, among other things.
All types of trusts have the same essential structure, with minor variations in their rules (i.e. trust deed) to distinguish the trust and allow it to perform different functions.
The infographic below sets out the essential structure of a trust, along with the key pros and cons of this type of business structure.

This the final in our Business Structures infographic series. To view the others simply click on the titles below:
If you would like advice regarding how to structure your business entity, contact the experienced business advisory team at JPAbusiness for a confidential, obligation-free discussion.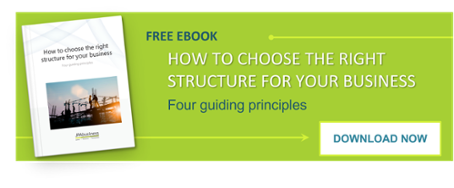 James Price has over 30 years' experience in providing strategic, commercial and financial advice to Australian and international business clients. James' blogs provide business advice for aspiring and current small to mid-sized business owners, operators and managers.