As we mentioned last week, we have created a series of infographics to illustrate the pros and cons of different business structures.
Last week we examined the Sole Trader structure.
This week's infographic takes a look at Partnerships: their key features, pros and cons.
Over the next couple of weeks our Business Structure infographic series will focus on Companies and Trusts.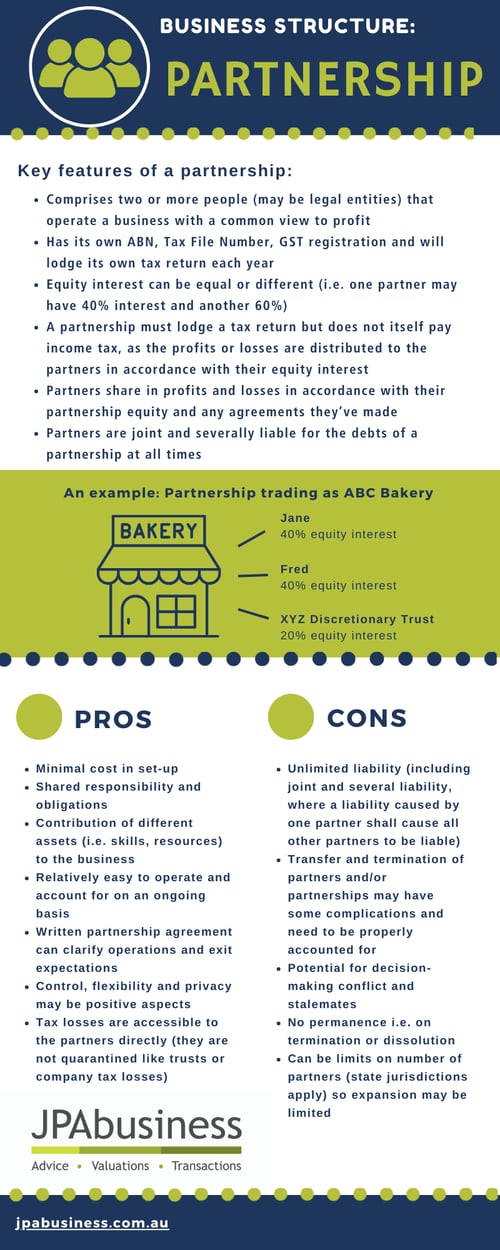 If you would like advice regarding how to structure your business entity, contact the experienced business advisory team at JPAbusiness for a confidential, obligation-free discussion.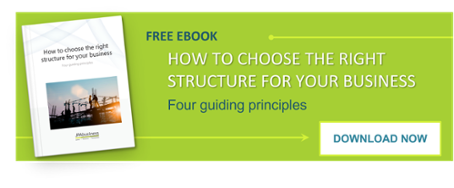 James Price has over 30 years' experience in providing strategic, commercial and financial advice to Australian and international business clients. James' blogs provide business advice for aspiring and current small to mid-sized business owners, operators and managers.