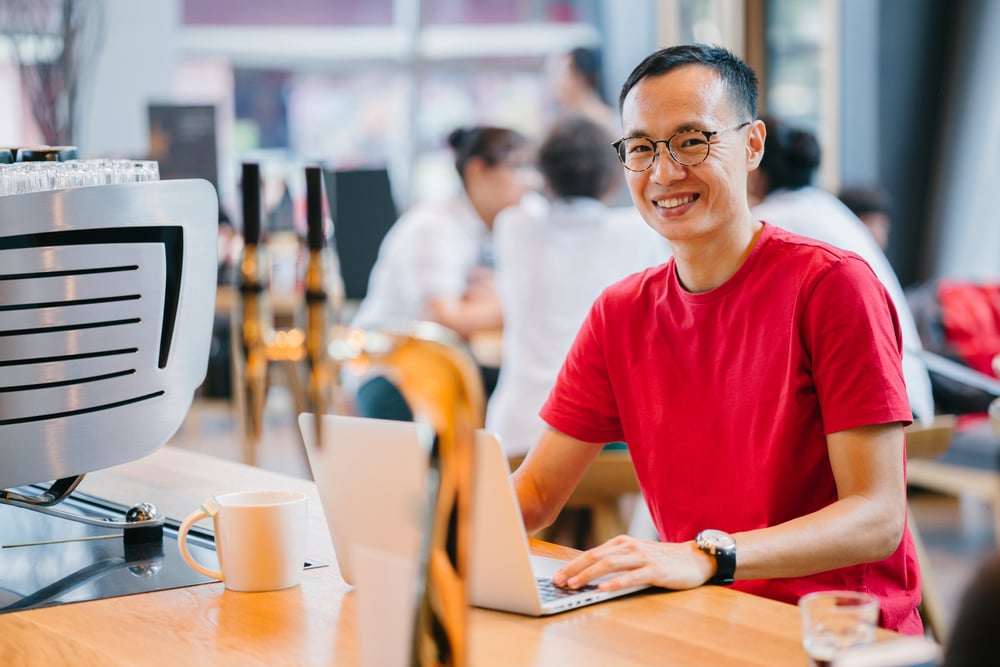 Before you spend months trawling through business advertising sites, trying to decide which business would best suit you, first consider whether you would suit business.
In this infographic we've summarised 10 attributes we tend to see in successful business people.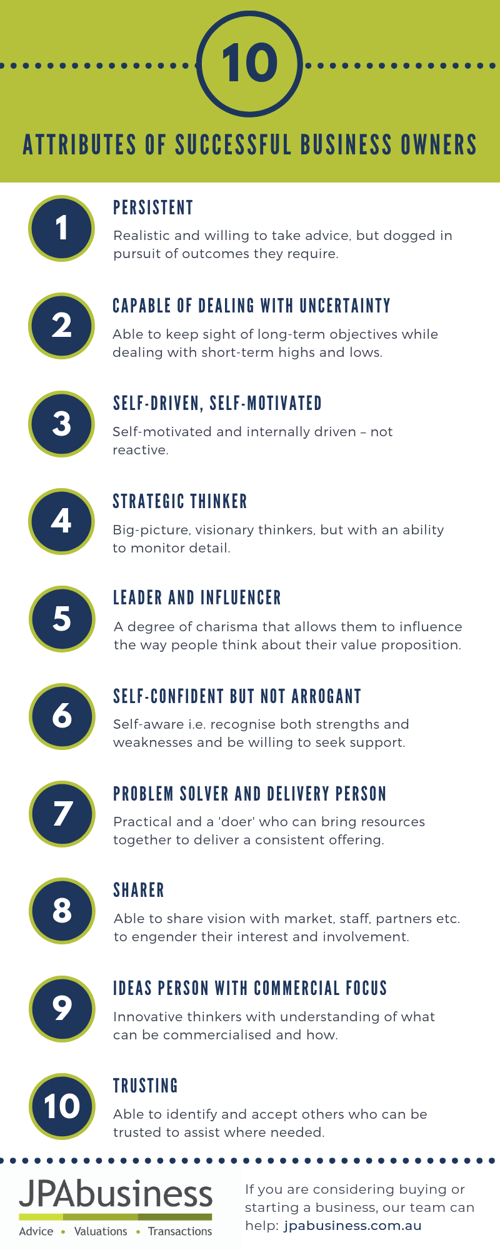 If you don't have all these attributes when first embarking on self-employment, you could seek professional business advice and/or partner with people who can complement your skills and attributes.
Business ownership can be incredibly rewarding – personally, professionally and financially – but it's not for everyone.
Business ownership is only the right environment for some people, and for many of those it's only the right environment at the right time.
For a more detailed insight into the key attributes of successful business owners, take a look at our free eBook: Pros and Cons of Owning Your Own Business.
The eBook includes:
positives and negatives of business ownership

the JPAbusiness

Business Owner's Checklist

lessons from my own start-up

5 first steps to buying or starting your own business.
If you are considering buying or starting your own business, contact the JPAbusiness team on 02 6360 0360 (Orange) or 02 9893 1803 (Parramatta) for a confidential, initial discussion.

James Price has over 30 years' experience in providing strategic, commercial and financial advice to Australian and international business clients. James' blogs provide business advice for aspiring and current small to mid-sized business owners, operators and managers.