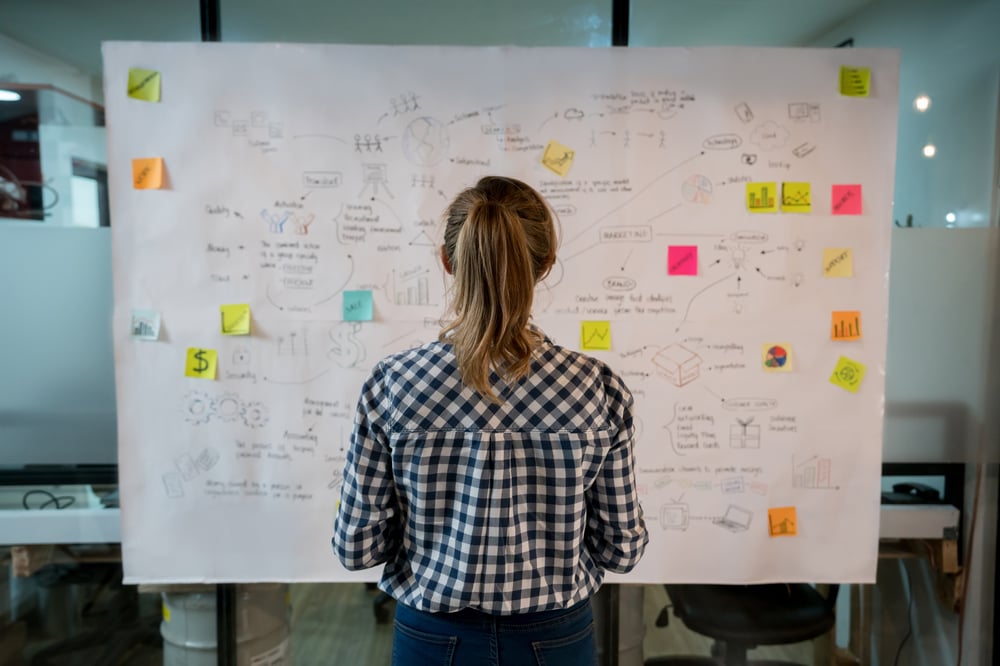 If you've been reading my blogs for a while now, you know I love a well-written business plan.
I encourage my business advisory clients to write things down, even in a summary sense, because it's a good way of pressure testing your objectives and communicating them to your team.
Despite my penchant for written plans, I do know successful business owners who don't write things down and still manage to be supreme at operational and business planning.
They do, however, employ a number of other important techniques, some of which we've summarised in the following cheat sheet: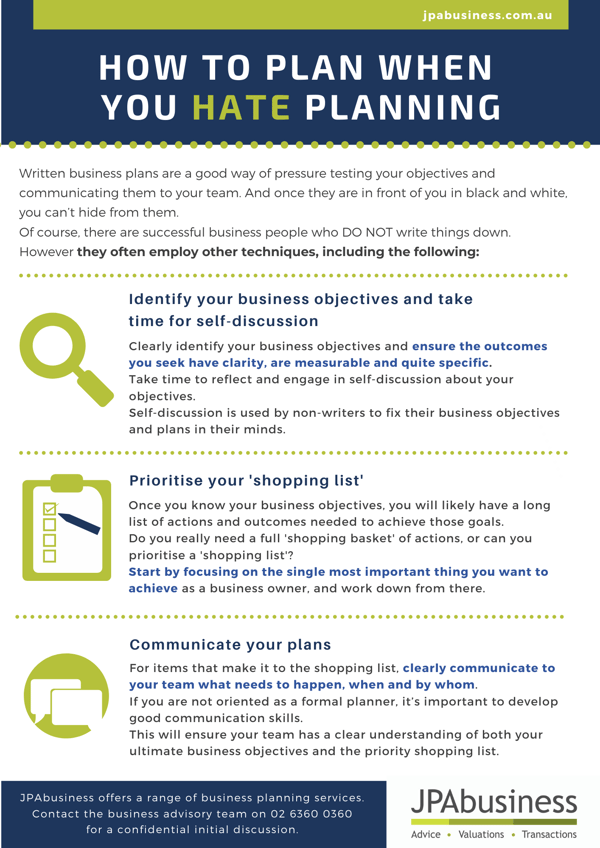 The final technique – 'Communicate your plans' – is particularly important for those who are not formal planners.
The key to success in this regard is to have a good team in place that complements your skills and can do the rest of the planning, once you have shared your objectives and actions.
In terms of communication, you need to develop:
a clear, concise, transparent and consistent communication style
an inspiring and trusting, yet questioning and inquisitive, management style
a sense of monitoring and mentoring in terms of how you communicate with your team, both internally and externally.
Using these techniques should help you create a planned and organised business, even if you're not naturally a planner and organiser.
JPAbusiness can help develop plans for your business, including:
1, 3, 5 and 10-year Strategic Plans

Annual Business Plans

Marketing Plans

Business Development Plans,

and

Succession Plans

.
To learn more about these services, contact the team on 02 6360 0360 or 02 9893 1803 for a confidential initial discussion.

James Price has over 30 years' experience in providing strategic, commercial and financial advice to Australian and international business clients. James' blogs provide business advice for aspiring and current small to mid-sized business owners, operators and managers.