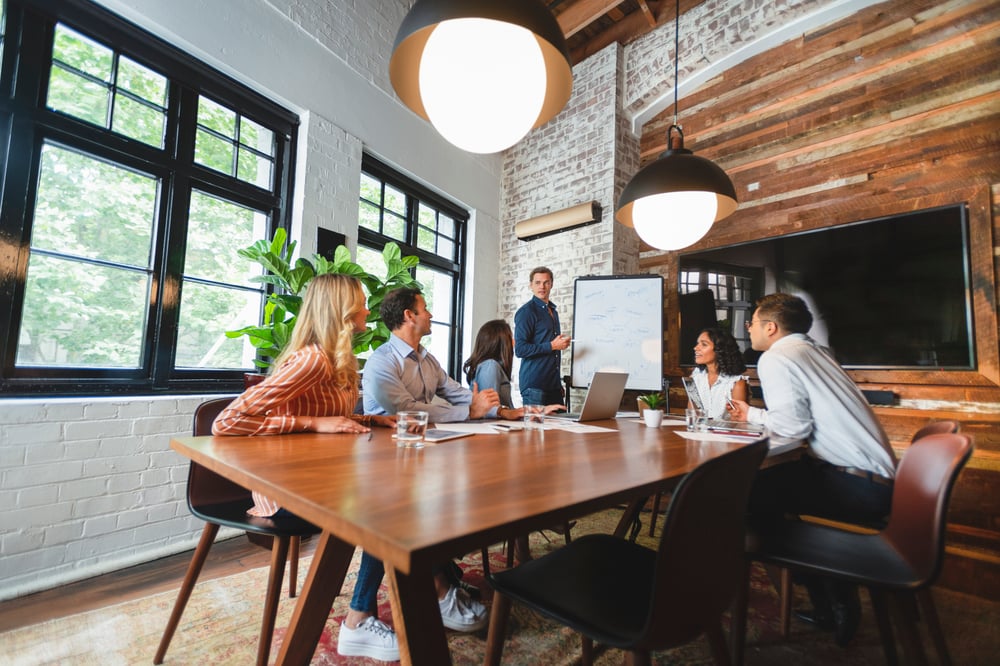 Sales management is the process of coordinating the salespeople in your business to work towards a common goal i.e. delivering profitable sales volumes that meet or exceed your targets!
A high performing sales team "sells on problems and solutions, or options and opportunities, not price!"
A key to success in this area – as in most aspects of business – is to ensure your selling activity is underpinned by effective systems and processes, promoting a strong sales culture.
And in order for your systems and processes to be effective, it's important that they are:
aligned to your business's objectives/strategy
consistently implemented in day-to-day operations/procedures
based on accurate and timely information.
The following table is designed to help you conduct an initial self-assessment of your current sales systems and processes, and identify areas to tighten up and potentially improve.
Select the answer that best describes the current state of your business for each of the questions below: 1 = strongly disagree, 2 = disagree, 3 = neither agree nor disagree, 4 = agree, 5 = strongly agree.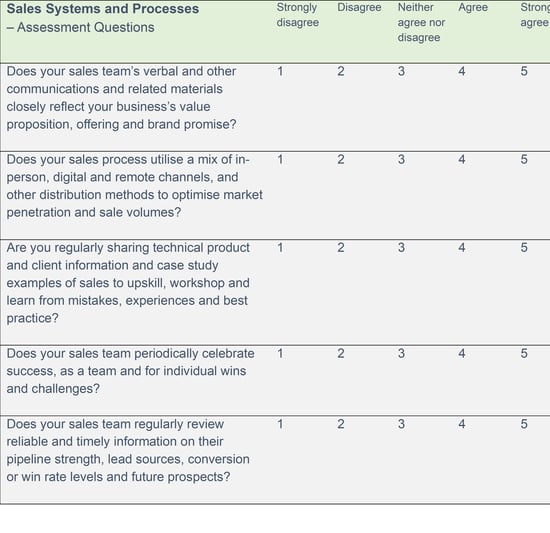 In this blog post we've focused on Sales systems and processes, however there are several foundational systems required by most businesses to operate effectively. See our Business Systems and Processes Checklist for more information on each of these.
JPAbusiness offers a range of business valuation and advisory services. If you would like to discuss strategies to help improve your business's sales performance, and underpinning systems and processes, contact the team on 02 6360 0360 or 02 9893 1803 for a confidential, obligation-free discussion.