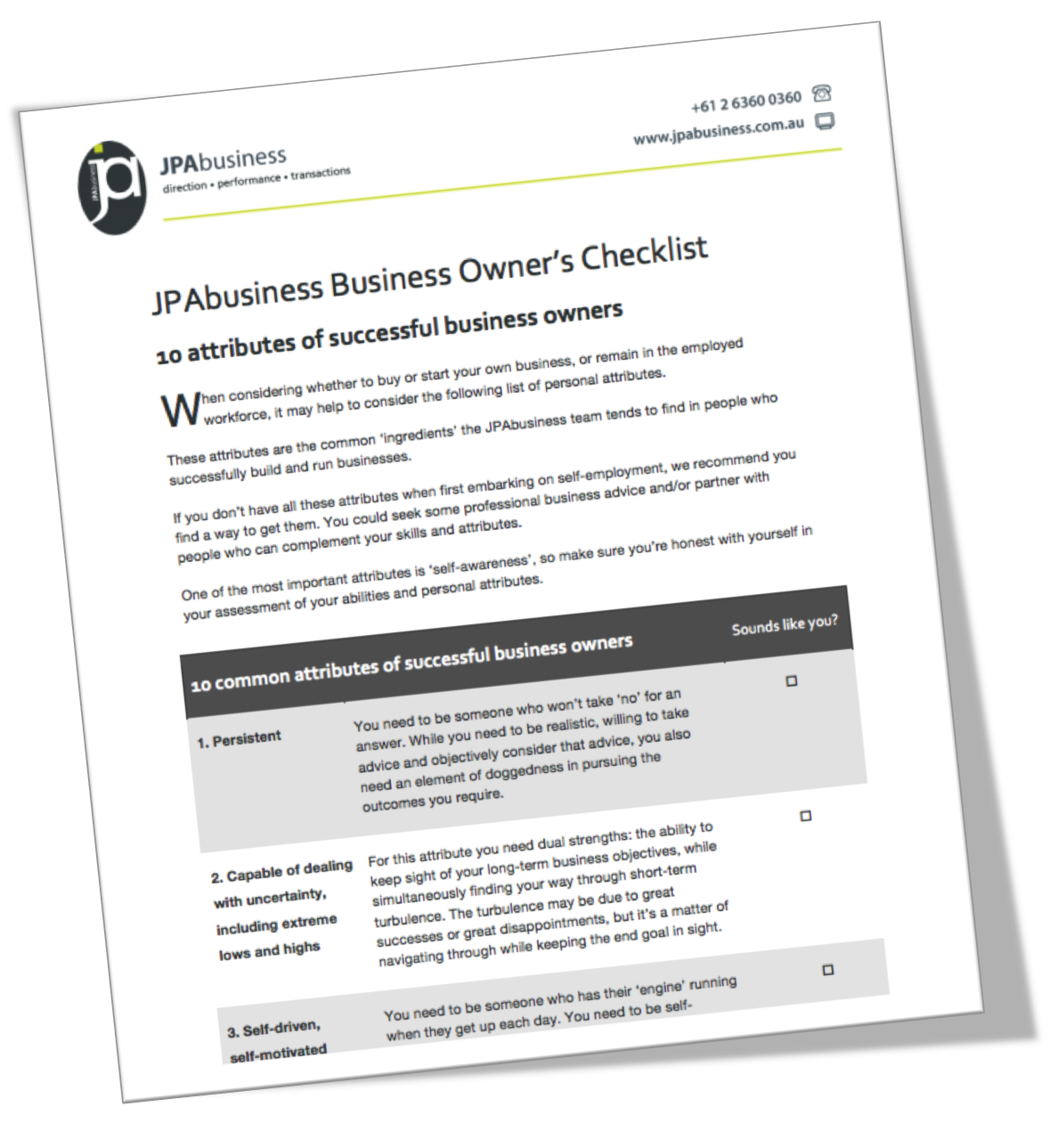 If you're thinking about buying or starting a business – moving from the employed workforce to self-employment – take a look at our free Business Owner's Checklist.
The checklist features 10 common attributes our team tends to find in people who successfully build and run businesses.
Among these attributes are:
persistence

ability to deal with uncertainty, including extreme highs and lows

ideas person, with an eye to commercialisation and reality

self-confidence, but not arrogance

someone who can trust others.