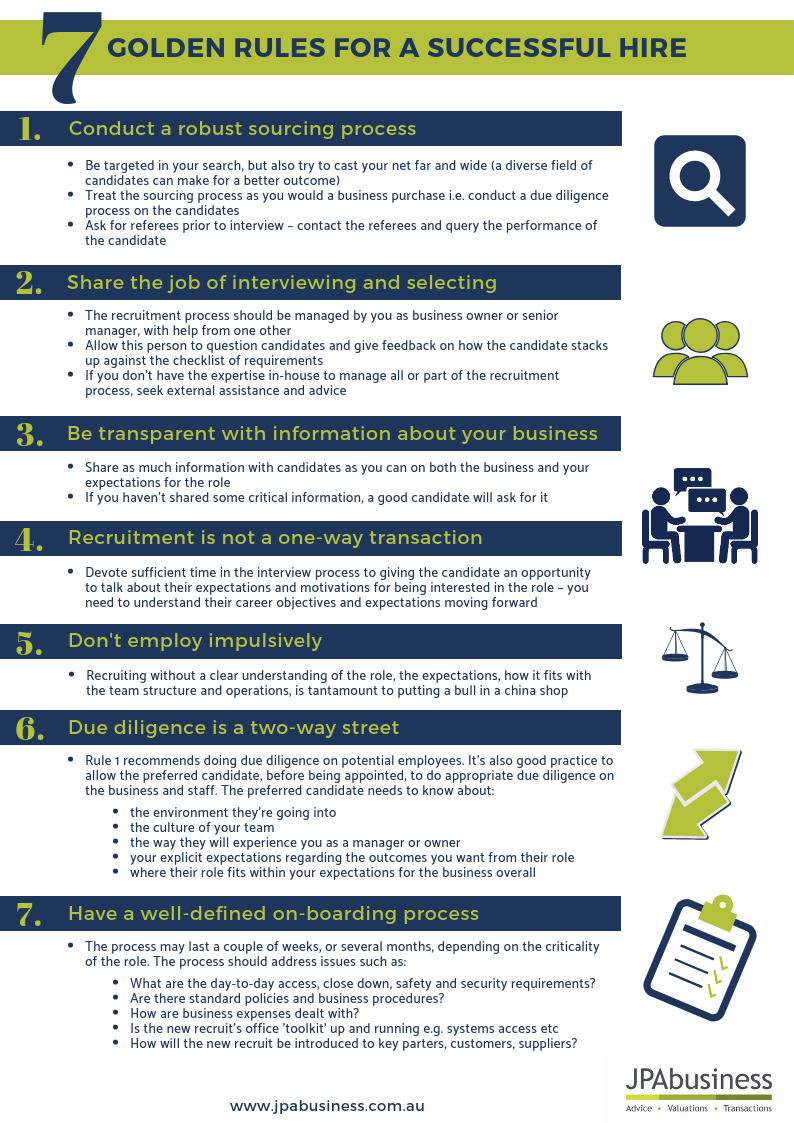 Great staff are critical to our success as business owners and managers but, as our recent survey found, finding and keeping the right people is an ongoing challenge for many businesses.
One-third of our survey respondents indicated the biggest challenge impacting their business in the past six months had been 'finding and retaining good employees'.
Unfortunately we can't conjure appropriately trained staff out of the air for our clients and subscribers, but we can provide advice to make the recruitment process as successful as possible.
The following cheat sheet contains our 7 'golden rules' for successful hiring.