We created the JPAbusiness Business Health Check template to use with our business advisory clients.
It helps them to identify business health issues they can address in-house, as well as areas where they need to seek external advice on methods to improve the business's outcomes.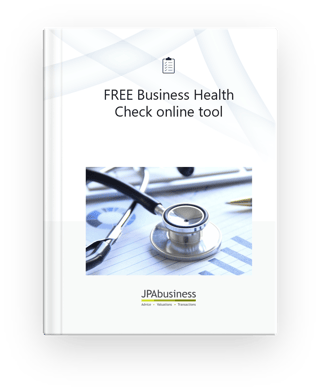 There are 15 'health issues' listed in the template:
Consistency of business systems and processes
Staff performance
Financial performance
Billing, invoicing and debtor management
Cash flow
Creditor payments
Work in Progress
Job management and project delivery
Quality of job delivery
Client servicing
Organisation and scheduling
Risk management
Staff culture
Business sustainability and reward for owners
Business plan and budget/projections documented
With the end-of-financial-year fast approaching, now is a good time to step back and consider how your business is performing against each of these health factors.
The goal is to encourage you, along with your senior team, to take a close look at the health factors that go to ensuring a successful business today and into the future.
If you would like support or advice to assess the health of your business, contact the business advisory team at JPAbusiness on 02 6360 0360 for a confidential, initial discussion.

James Price has over 30 years' experience in providing strategic, commercial and financial advice to Australian and international business clients. James' blogs provide business advice for aspiring and current small to mid-sized business owners, operators and managers.