Trends and issues in digital marketing
When JPAbusiness began operating in 2002 we were primarily a business advisory firm. Then, about seven years ago, we added business broking services to our mix and began helping clients sell their businesses.
At the time I was quite sceptical about whether digital marketing was going to cut the mustard in terms of selling what I consider a complex product: a business.
In particular, I didn't think the online market would be targeted enough, or was the right forum for attracting quality purchasers who had the wherewithal to buy and the interest in running a business.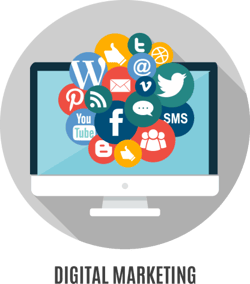 Well, I was proved wrong when we sold our first telecommunications business utilising our own website. The business was based in Marrickville in Sydney, it sold for about $650,000 and we identified the purchaser via the JPAbusiness website.
Since then we've been utilising a range of digital technologies, including our own website and other business marketing websites, and we've learned a lot about how to market businesses successfully in the digital age.
One point I would like to make is that when it comes to selling a business, digital advertising is important, but it's not a silver bullet.
A good broker or business advisor selling on your behalf will utilise a mix of advertising and direct marketing techniques, including digital advertising.
Meet our contributor…
We've utilised the services of a range of digital advertising companies, but over the past five years we've had a particularly good relationship with SEEK Commercial.
SEEK Commercial is Australia's leading online marketplace for buying and selling business and franchise opportunities and we've found them to be very innovative and effective at identifying and attracting prospective purchasers to our business opportunities.
Between us we've shared a lot of research and insights as the business sale market in Australia has grown and developed, so it's a pleasure to have Ben Johnston from SEEK Commercial contributing to this blog series.
Ben is the Sales and Operations Manager with SEEK Commercial and has kindly agreed to take part in a Q&A about trends in online business marketing and their implications for business buyers and sellers.
Insights relevant to all businesses, not just sellers
You don't have to be a business seller to get value from Ben's insights.
Whether you're interested in selling your business or whether you're interested in simply leveraging digital platforms to assist your business sell its products and services, what Ben has to say is highly relevant.
In fact, what he shares with us are the key elements of what B2B customers are looking for when they're shopping online.
So take a broad perspective when you read this blog and consider how Ben's insights can help you utilise online distribution channels as a means to sell your own products and services.
Marketing trends for business sellers
Comments by Ben Johnston
SEEK Commercial
What trends and issues is SEEK Commercial seeing in the online marketing and advertising space that are relevant to business owners?
There are three main trends:
High quality, high quantity information
Mobile-friendly content
Email communication
High quality, high quantity information
One of the trends we're seeing is that our audience is using us as a means of research and education.
That means they want maximum information about the business opportunity upfront in the ad. They also want lots of high quality visual content through photos and video.
What that means for business sellers is they need to provide lots of content and that content needs to contain information appropriate and relevant to the needs of a potential buyer.
Don't forget the price
We've seen a real change in buyer behaviour and one of those changes is that buyers want prices included in ads.
While some brokers are reluctant to put a price in their ads, our research into buyer behaviour has shown that unless there is a price, many business seekers won't make an enquiry.
It's similar to the real estate model at the moment. Real estate advertisements now contain far more photos and far more content than they used to, and there's usually a price listed.
Putting in a 'Price on Application' (POA) to encourage buyers to make direct contact via a phone call is increasingly considered old practice.
These days people can get through a day without speaking to anyone – you can even book your restaurant table online – and that's how many people like it, so don't expect that call.
Content is king and part of that content delivery involves assisting a prospective buyer by providing a guide on asking price.
What's your point of difference?
Your audience needs to understand why they should buy your business.
The business market is very competitive and we know that in the wholesale distribution sector, for example, there are numerous opportunities to purchase businesses.
You need to understand what makes your business a unique opportunity and then ensure you share that information with potential purchasers.
Mobile-friendly content
The other significant trend is the move to mobile browsing.
Many people are now using mobile phones or tablet devices, rather than desktop computers or laptops, to look at our website. They're spending time on their mobiles on the commute to work, and even at home.
For business sellers, that means the messages in their advertising need to be presented in a concise format, in short and sharp sentences, with dot points and so on.
The information still needs to be comprehensive, but delivered in easily digestible bites.
If someone is commuting to work on a bus or a tram and looking at your ad, they must be able to understand your business opportunity quickly.
They might still decide to do some more research, but there should be enough information there that they do feel comfortable making an enquiry straight away.
Email communication
Our most recent survey of business seekers found there was a strong desire to be contacted via email in the first instance, rather than by phone.
That's a challenge for many sellers, who like to have that initial, upfront phone conversation.
We think this desire for email communication is tied in to the mobile trend.
Mobile means people can do their research outside office hours, such as while commuting or in bed at night, and they don't want to be bothered with calls during their work day.
Communicating via email also suits those people who, as we mentioned earlier, are quite happy to get through a day without having to talk to a human.

James Price has over 30 years' experience in providing strategic, commercial and financial advice to Australian and international business clients. James' blogs provide business advice for aspiring and current small to mid-sized business owners, operators and managers.
Originally posted by James Price, December 8, 2014. Refreshed and checked for accuracy September 9, 2016.