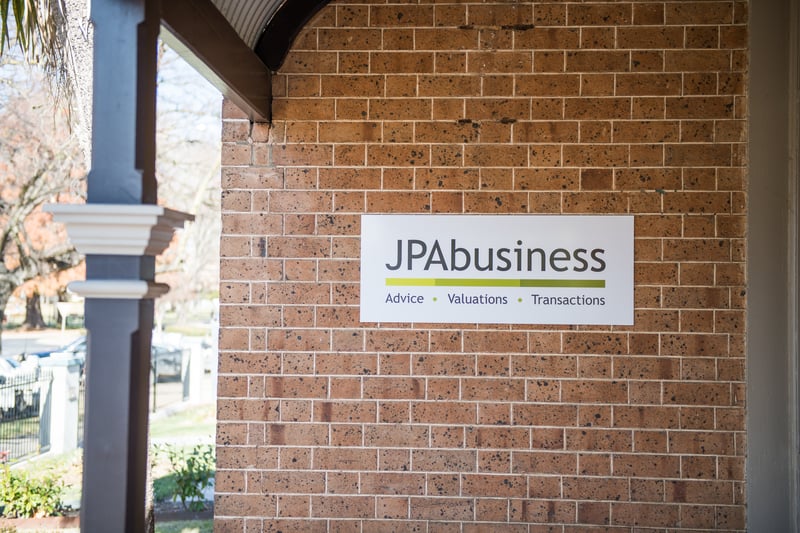 JPAbusiness is on the lookout for outstanding individuals to help us grow our valuation, business broking and business advisory services.
We are looking to fill three vacancies with motivated, inquisitive and genuinely client-focused team members.
The positions are:
Business analyst – Management consulting and valuation professional
Transaction advisor/business broker
Business analyst – Graduate position
The positions will all be based in our corporate office in the beautiful and vibrant regional city of Orange, NSW.
Business analyst – Management consulting and valuation professional
This position calls for strong critical thinking skills and sound knowledge of business fundamentals and potential external impacts.
The role involves working closely with clients from a wide range of industry sectors to provide:
targeted analysis and research
insightful and actionable advice
strategies and plans which deliver value.
Previous industry experience in a commercial setting, such as accounting, auditing, consulting or research, is required for this role.
Transaction advisor/business broker
This position requires a strong project delivery focus and will involve travel throughout NSW, Victoria, Queensland and South Australia.
The role involves planning for success by focusing on:
business sale preparation
facilitation
negotiation
delivery.

As part of our team you can expect to achieve agreed sale targets, develop prospects and deliver value to our clients.
The successful applicant will demonstrate proven sales and negotiation capability, as well as excellent written and verbal communication skills.
Business analyst – Graduate position
This position is ideally suited to a final year tertiary student or recent graduate looking to develop a career in management consulting, business valuations, advisory and sales.
It presents an opportunity to make a difference for small to mid-size business clients in a range of industry sectors across Australia, while building your own skills and experience in a supportive team environment.
Skills and experience required for the role include:
adaptability and resilience in order to thrive in a challenging and varied role
strong critical thinking ability
excellent written and verbal communication skills
willingness to be open-minded.
How to apply
The JPAbusiness culture is one which values an inquisitive, continuous learning and self-challenging outlook.
If you think you have the skills, experience and attitude to become a valued member of our team, please email your Curriculum Vitae to admin@jpabusiness.com.au or call 02 6360 0360 for a confidential discussion.
For more detail on each of the roles, visit seek.com.au and search 'jpabusiness'.

James Price has over 30 years' experience in providing strategic, commercial and financial advice to Australian and international business clients. James' blogs provide business advice for aspiring and current small to mid-sized business owners, operators and managers.