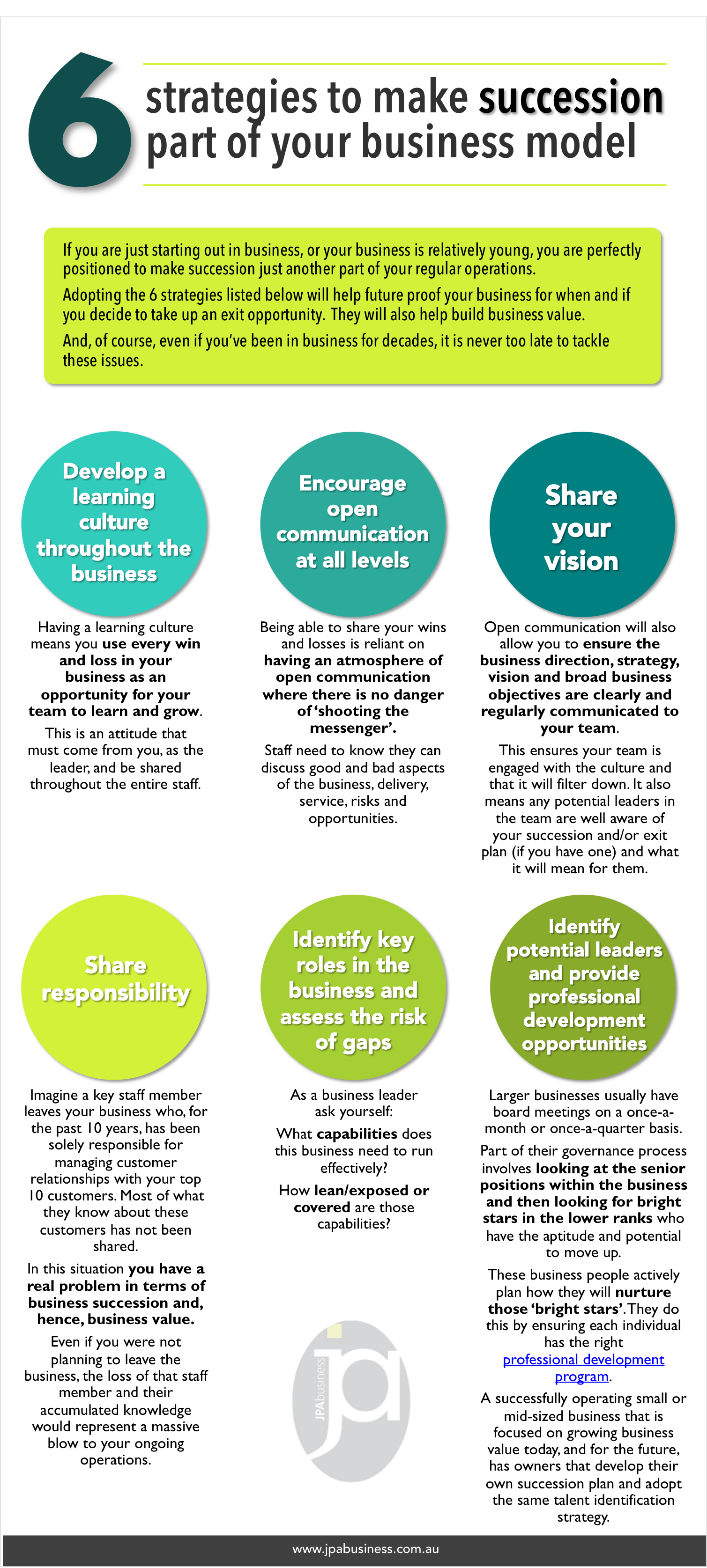 It's never too early to start thinking about your succession strategy and developing the skills of your team and business capability.
Succession planning is about creating a sustainable business that will continue to operate successfully into the future, whether you stay in the business or not.
The following cheat sheet contains 6 succession strategies you can start employing today.