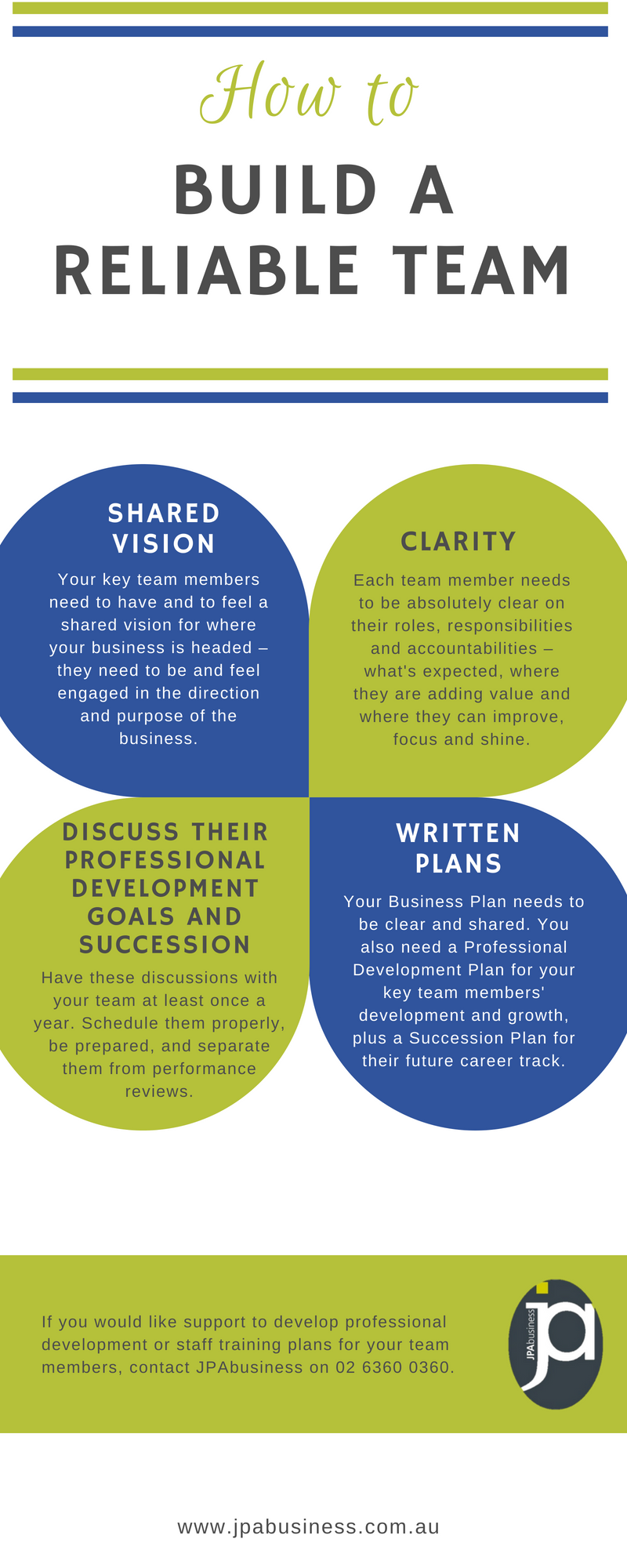 Building a great team – and keeping them – is one of the biggest challenges a business owner will face.
Staff are not robots and everyone has their own motivations for the job they do, so there is no one-size-fits-all solution to this issue.
However over the years of advising business owners and helping them build and retain effective teams, we have identified several key actions that can help drive success in this area and we've summarised them in the following infographic.