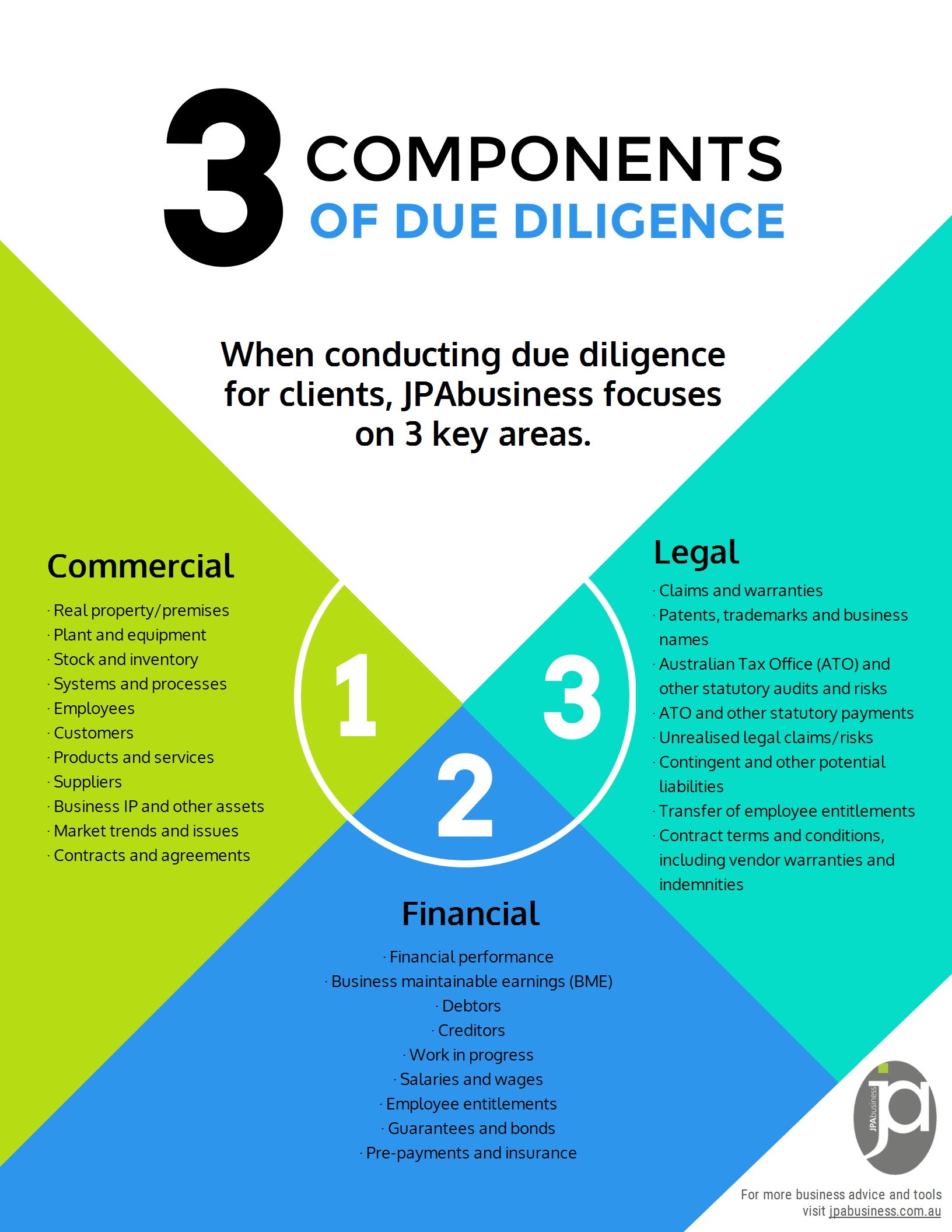 A successful business purchase is about doing your homework up front and making sure you are well prepared.
In business circles this is called 'doing your due diligence'.
Due diligence is not just for corporate players buying blue chip, listed companies – it's just as important in the small and mid-cap business market.