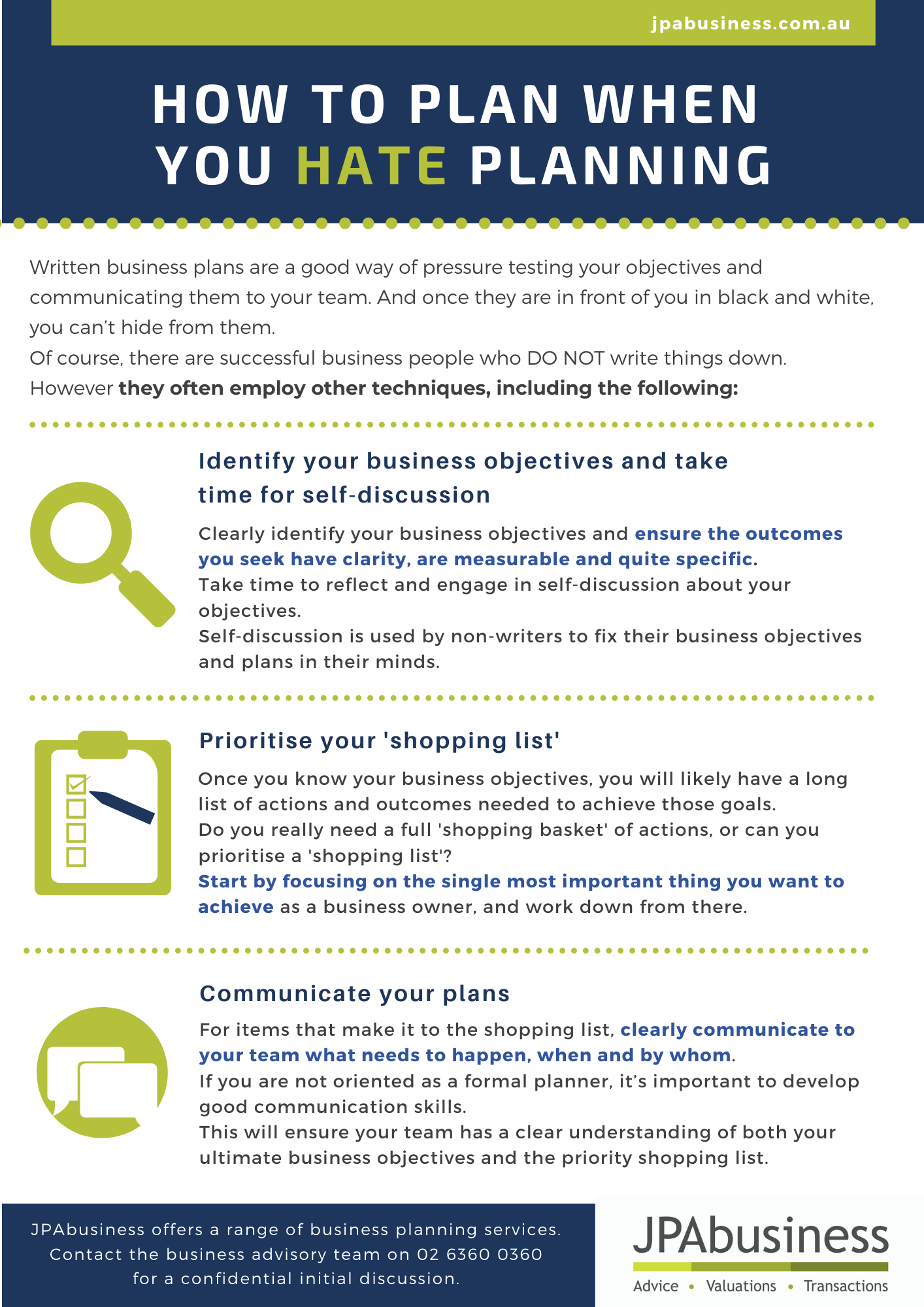 If you've been reading my blogs for a while now, you know I love a well-written business plan.
I encourage my business advisory clients to write things down, even in a summary sense, because it's a good way of pressure testing your objectives and communicating them to your team.
Despite my penchant for written plans, I do know successful business owners who don't write things down and still manage to be supreme at operational and business planning.
They do, however, employ a number of other important techniques, some of which we've summarised in the following cheat sheet.